Everything Art is Kasia and Jamie Avery, a wife and a husband band.
Everything Art was established in 2015 by Kasia and Jamie Avery, a wife and a husband band. The goal was clear - to get as many people as possible to know and do art journaling. And this is what we focus on until this day. We create courses and offerings that help you discover your inner artist and supercharge your creativity.
Stick with us and your art practice will never be the same again
.
It's going to get exhilarating, fun and super free.
You will be taken care of. As well as showing you some great techniques, we will be introducing you to messy, free play and art journaling about your emotions. We will make you enjoy the mixed-media process (wildly, enthusiastically, passionately) and you will finally stop stressing about the outcome. We will deal with your inner critic, lack of ideas and the general feeling of "blah..." when your process feels lacking.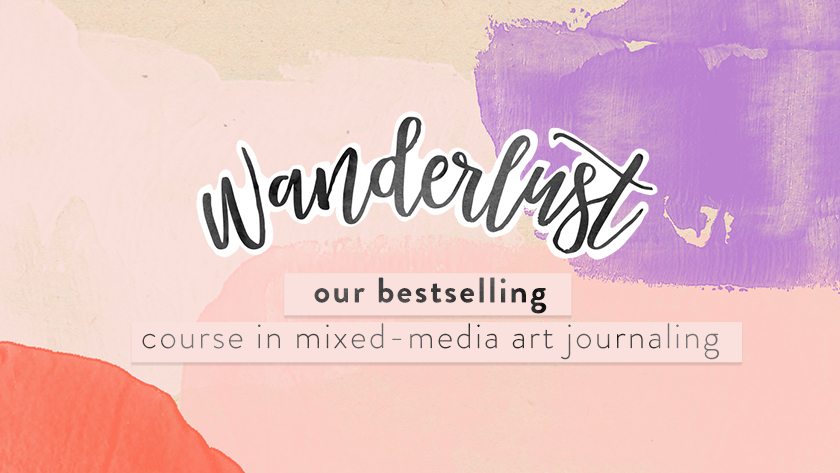 Online Courses

We create online courses and offerings in mixed-media, both paid and free. Our biggest star is Wanderlust - our year-long course in mixed-media art journaling. This course provides students with weekly video lessons and extra content. Wanderlust started in 2016 and has been a best-seller ever since. Every year it brings together thousands of people (we call them Adventurers!) from all over the world, all eager to discover their inner artist through our lessons.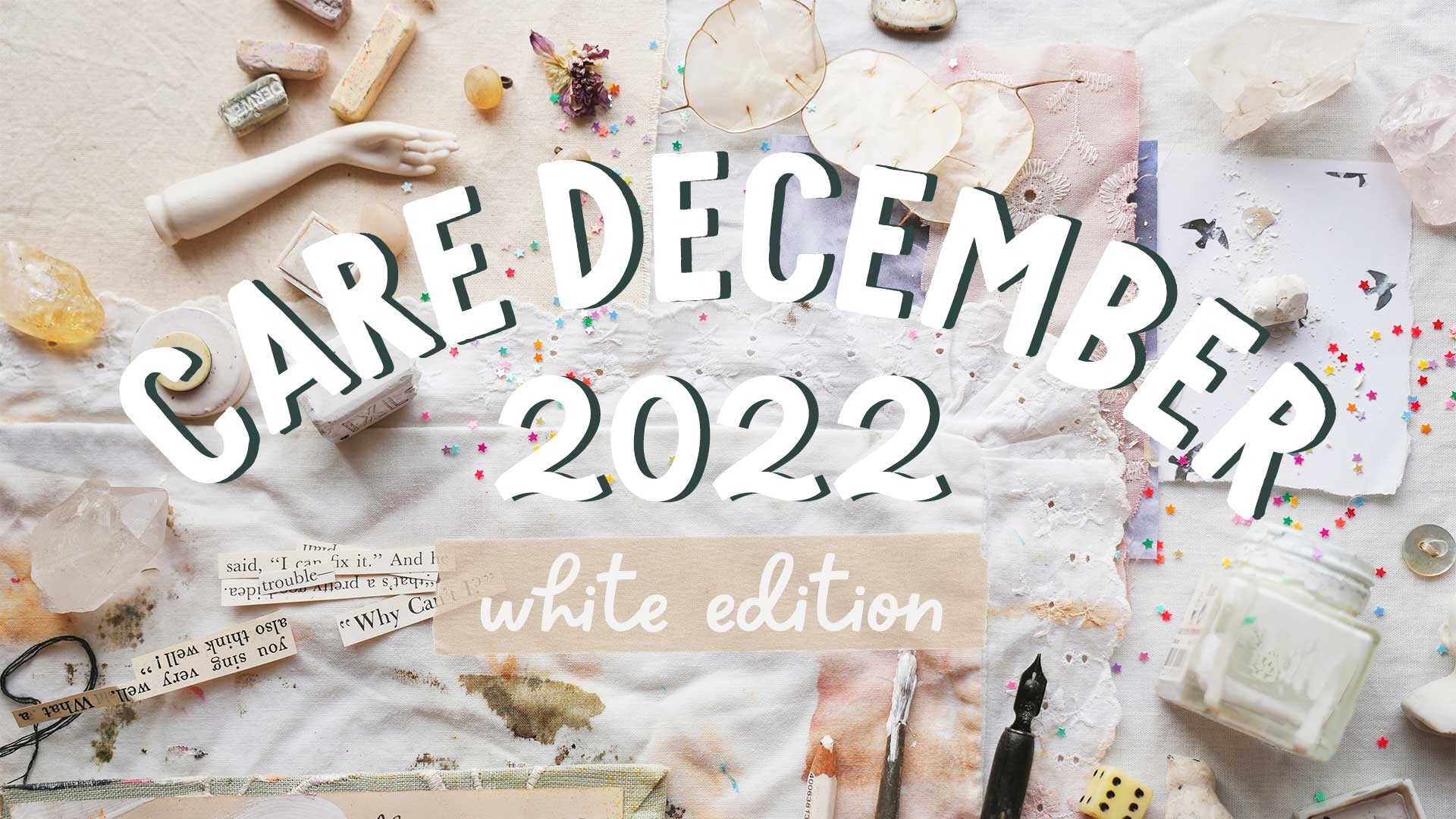 Free Offerings

Every year we share some free, great quality offerings such as Care December, Colour Confidence Challenge and Daily Emotions Art Journal Challenge. We base these courses around mixed-media and self-care. They are open to everyone and don't cost a penny. Thanks to that we can make sure to also reach those who cannot afford to pay for courses. Our free offerings are always joined by thousands of people with many of them coming back year after year. Care December on its own has been joined by nearly 20000 people.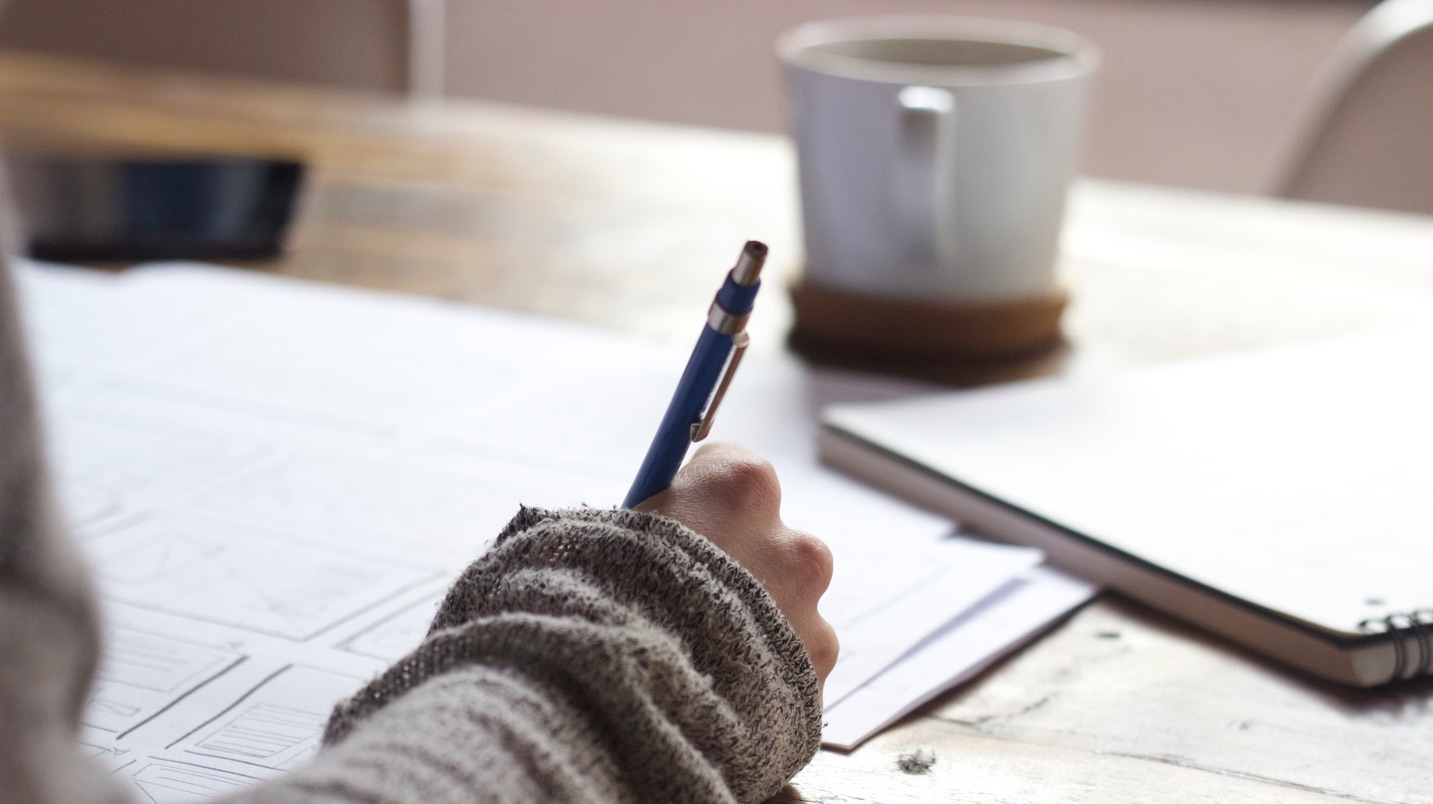 Blog, Newsletter &
Social Media

We love all things social and reach our Adventurers through different platforms, providing them with inspirational and educational content on a regular basis.
Read the Blog
Sign up to receive the Newsletter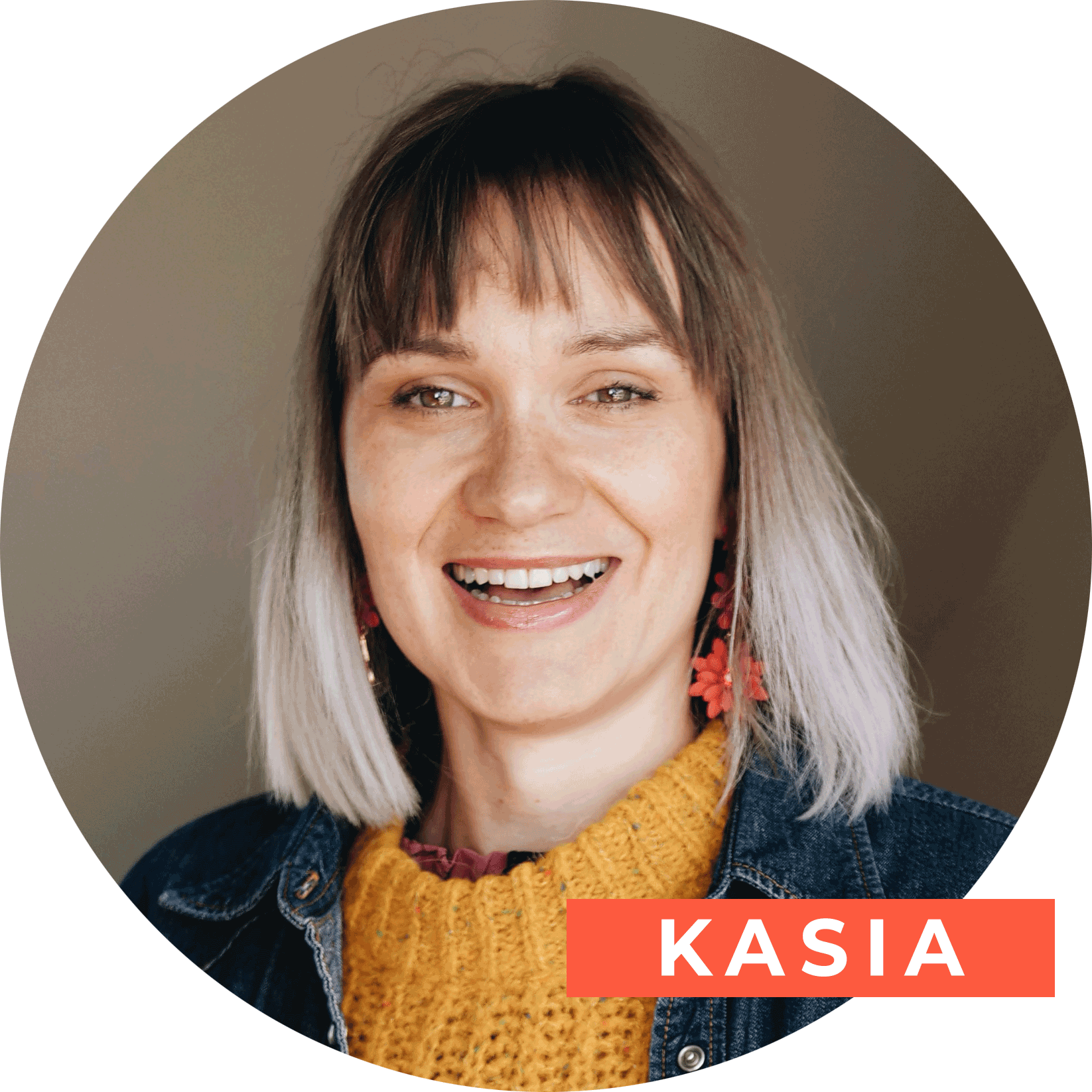 My name is Kasia Avery and I want you to make some art with me! I'm an intuitive artist and teacher. together with my husband Jamie I founded Everything Art Ltd in 2015. 
"Art that's not realistic is not art" - ever thought that? Because I certainly have. I was literally sweating and stressing my days away when striving to become that "proper" artist. And then one day I discovered art journaling and I was hooked. The glitter fell from the sky and I knew I was saved. I learnt that real art is self-expression, a story, and an honest experience. I discovered that the process can (and should be!) joyful rather than a constant struggle. Since then I am constantly art journaling, (daily!) and I want you to dive in with me. 

Hi, I'm Jamie. I started life in retail, but later set up a Graphic, Animation, Video and Web-design business with my brother. We filmed for TV, created animations for many blue-chip companies, and won awards for web design. This I did for many years before the retail bug bit me again. Combining the skills I had learnt over the last few years, with my love of creativity, I opened an online retail shop, Artist Trading Post, a retailer specializing in mixed media and art journaling products. This I ran successfully from 2008 until I sold the business in 2017. I love the technical aspect of how products work with each other and helping people to experiment and be brave.
At Everything Art I teach, film and edit our in-house videos, solve your technical questions, and do lots of behind-the-scenes work.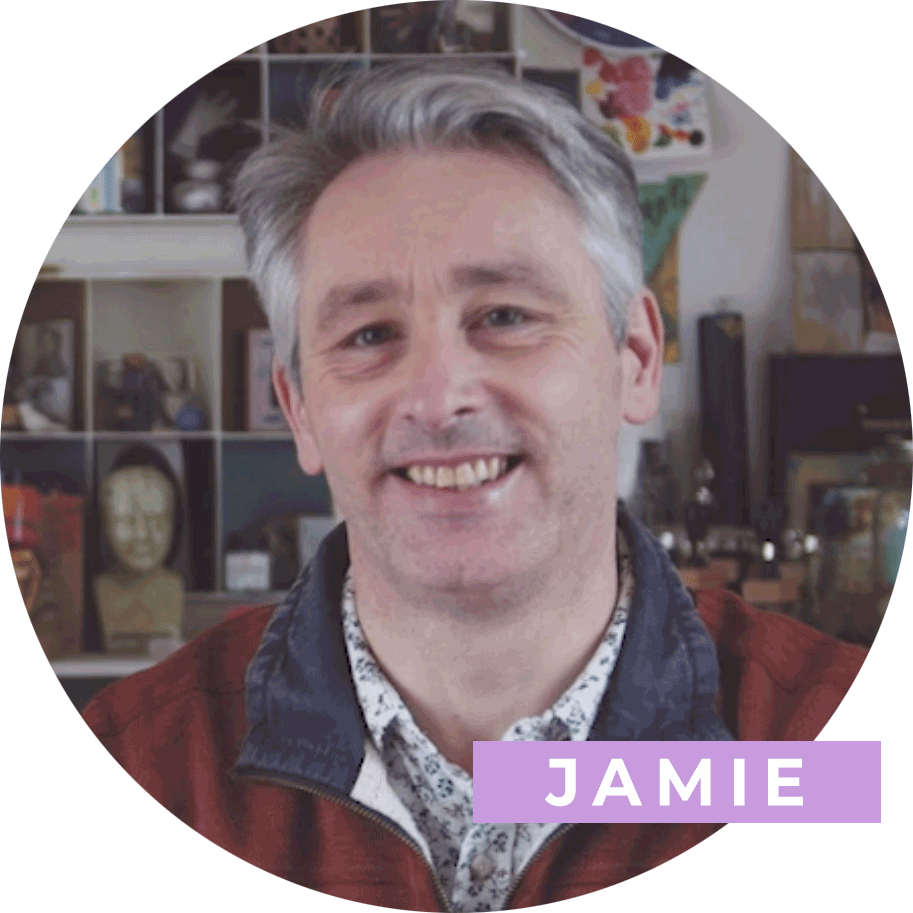 Hello! I'm Saskia - lovely to 'meet you!'
I'm usually behind the scenes at Everything Art. I've been part of the team since 2019, and you can find me Project Managing our courses, curating our brilliant teacher line ups, building classrooms for our students, making graphics, brainstorming, sending emails, and also on occasion, in a video! (I love to join in on the mindful Care December fun).


Hi! I'm Amy!
You will find me at the helm of our Social Media, emails and cheering you on in The Circle. My job is to make sure that we have happy Adventurers and that our community of creatives is thriving and full of love and support. I also create graphics, videos and stories for our social media channels. I have been part of the team since March 2022 and have enjoyed it immensely, especially joining in with the Wanderlust Live Streams.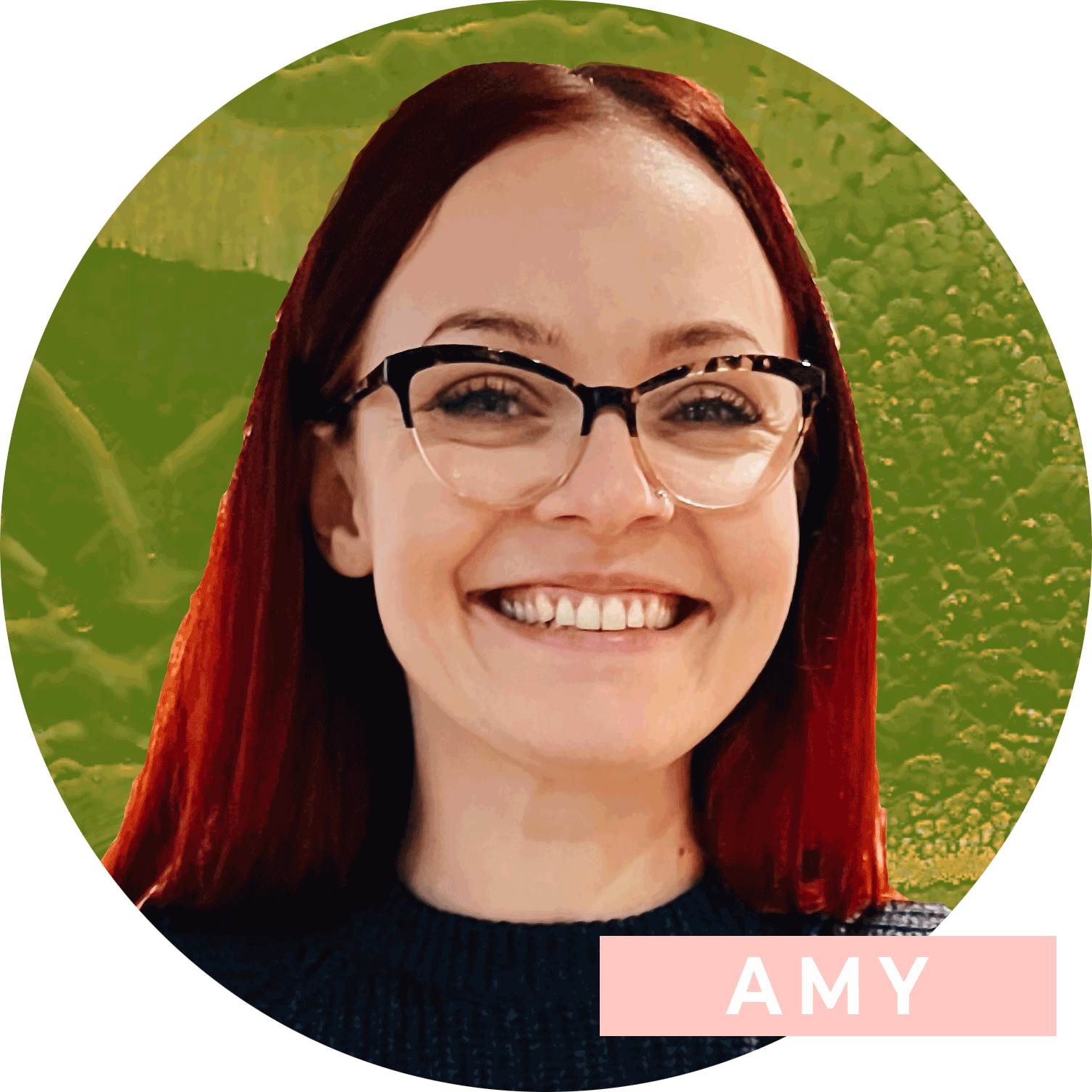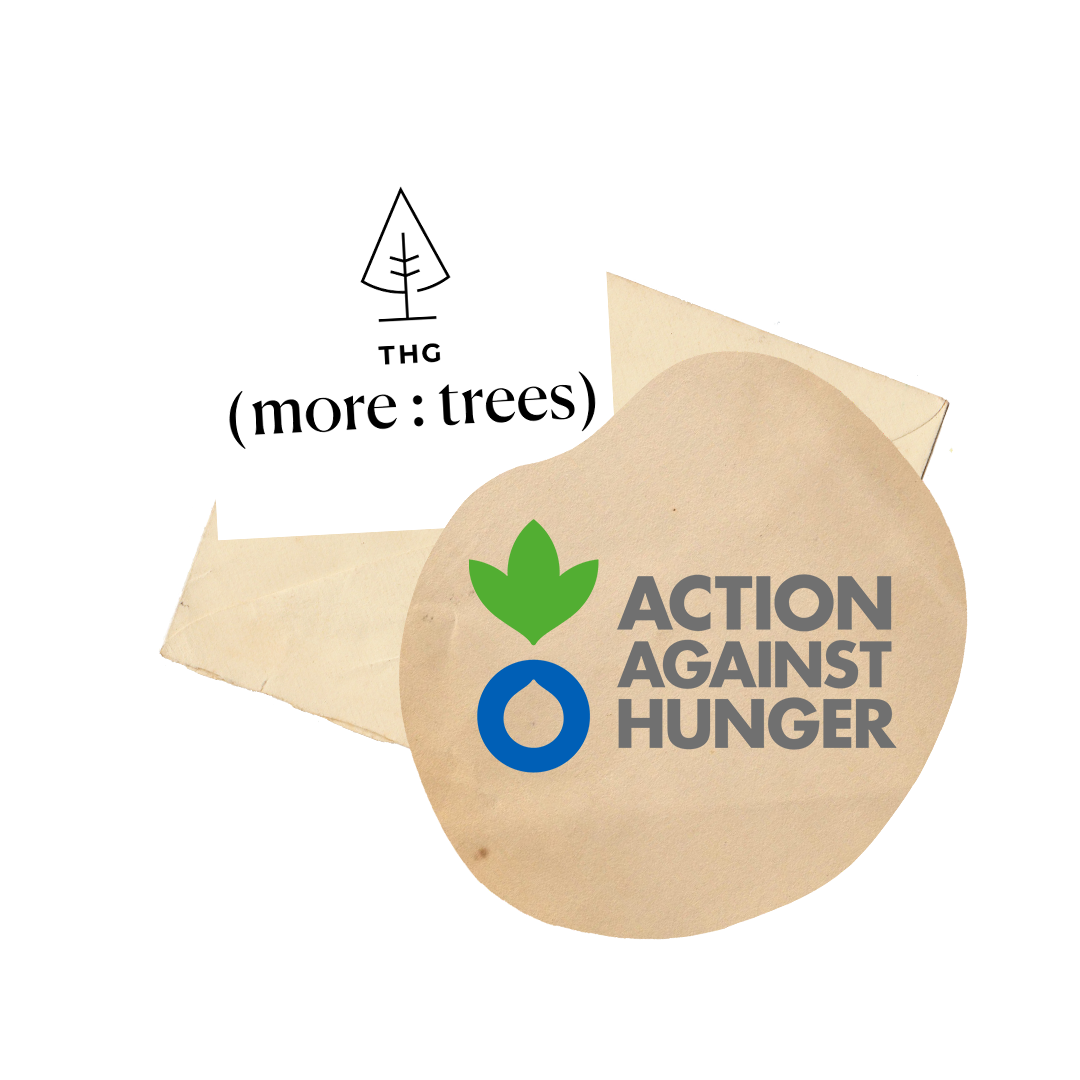 At Everything Art we love to sprinkle a bit of feel-good magic...
... that's why our offerings have supported good causes over the years, like Action Against Hunger (Care December Fundraisers) and THG (more : trees) (in 2021 we started planting a tree on behalf of every person who signs up to Wanderlust).
Of course, we couldn't do it without our wonderful Adventurers, so a big THANK YOU to you.


Since 2015 we have worked with hundreds of artists from all over the world. We pride ourselves on giving some fantastic promotional, inspirational and earning opportunities to mixed-media teachers. Over the years we've worked with artists such as Dyan Reaveley, Dina Wakley, Flora Bowley, Mindy Lacefield, Tracy Verdugo, Finnabair, Carolyn Dube, Mary Beth Shaw, Jeanne Oliver and more, with any of them coming back to work with us year after year.
To see full lists of Teachers from previous years of Wanderlust, click below: