SelfLove365 is a daily practice that inspires and generates creativity and self-worth by finding something you love about yourself each day, then creating a small piece of art about it.
Give yourself the love and kindness you deserve.
Create daily art to capture your process and the story of your transformation.
Have you ever said to yourself: "I don't deserve it?"
It's time to forgive yourself for every time you've thought it. Start learning to be kind to this brilliant person that you are. We are here to help with this brand new mini-course from Belinda Fireman. Join and you'll embark on a journey of creating the source of love within yourself. That source will be where you reach out for to give care, love and attention to others. Use Belinda's signature process as your catalyst and guide through these difficult times. When the world is spinning a little too fast and you feel like everything is turning into chaos, self-care through daily art making can be your saviour.
SelfLove 365 is Belinda's signature process which she developed while being at the crossroads of her life.
"Back in 2014 I could feel that I really needed to love myself more, I could see how I wasn't taking care of myself. That's how I started it. I decided to do this self-love project thinking that hopefully I'll love myself by the end of the year. I went on trips and I would take the kit with me everywhere I went. And it turns out that 2014 was one of the most pivotal years of my life. It was a big turmoil year for me and now it's all captured in images."
A simplified, easily achievable art project, like Belinda's SelfLove 365, is your perfect tool for this process. It will be your go-to guide to create a loving space for the strong and unique you. This is not just a course, it's an offering that digs deep into the most important relationship in your life - relationship with self.
Belinda will lead you through the process of discovering your why and how. She'll show you how she approaches it so you can get inspried and embark on your journey.
This is a project that you'll want to do from start to finish. And most of all, it will be very achievable. This project can be with you every day and you'll start seeing your world through it.
This mini-course will lead you to creating a spread (as big or as small as you like it!) - telling a separate story, each contributing to your big narrative.
And that's not all. Here's the side effect of SelfLove 365 - more love and creativity! This is one of those art projects that will make you feel super good about what you've created. Every step will contribute to your big achievement. The process is super manageable, possible to do even for the busiest ones of you. It will create a big, strong and wild flow of creativity that will burst into other areas of your life.
This mini-course features 8 videos created by Belinda. On average each is about 6 minutes long, which means you'll be able to do this project even if you are very busy and have other ongoing projects. This also lets you focus on your own process and the action of creating.
What's included?
What is Self Love 365 video - Belinda explains the process and the inspiration behind it.
Preparation video - Belinda shows you how to get ready and set up for your project.
5 videos of Belinda creating her first 30 days. During the first two Belinda demonstrates her basic techniques and shares lots of tips and thoughts on the process. The rest of them are sped up processes of Belinda continuing her process, which can serve as your inspiration and general idea of what you can do.
Letting go of perfectionism video. Belinda talks about perfectionism and how not to let it stop you in the process of creating art daily.
Self Love 365 Extra PDF. Belinda gives you extra ideas of how you could adjust the process to fit your techniques and lifestyle.
This is not a mixed-media course about supplies or techniques. This is not about making "pretty" art. This is an approach based journey that will take you through a process of creating art daily using your favourite supplies and discovering a source of love within yourself.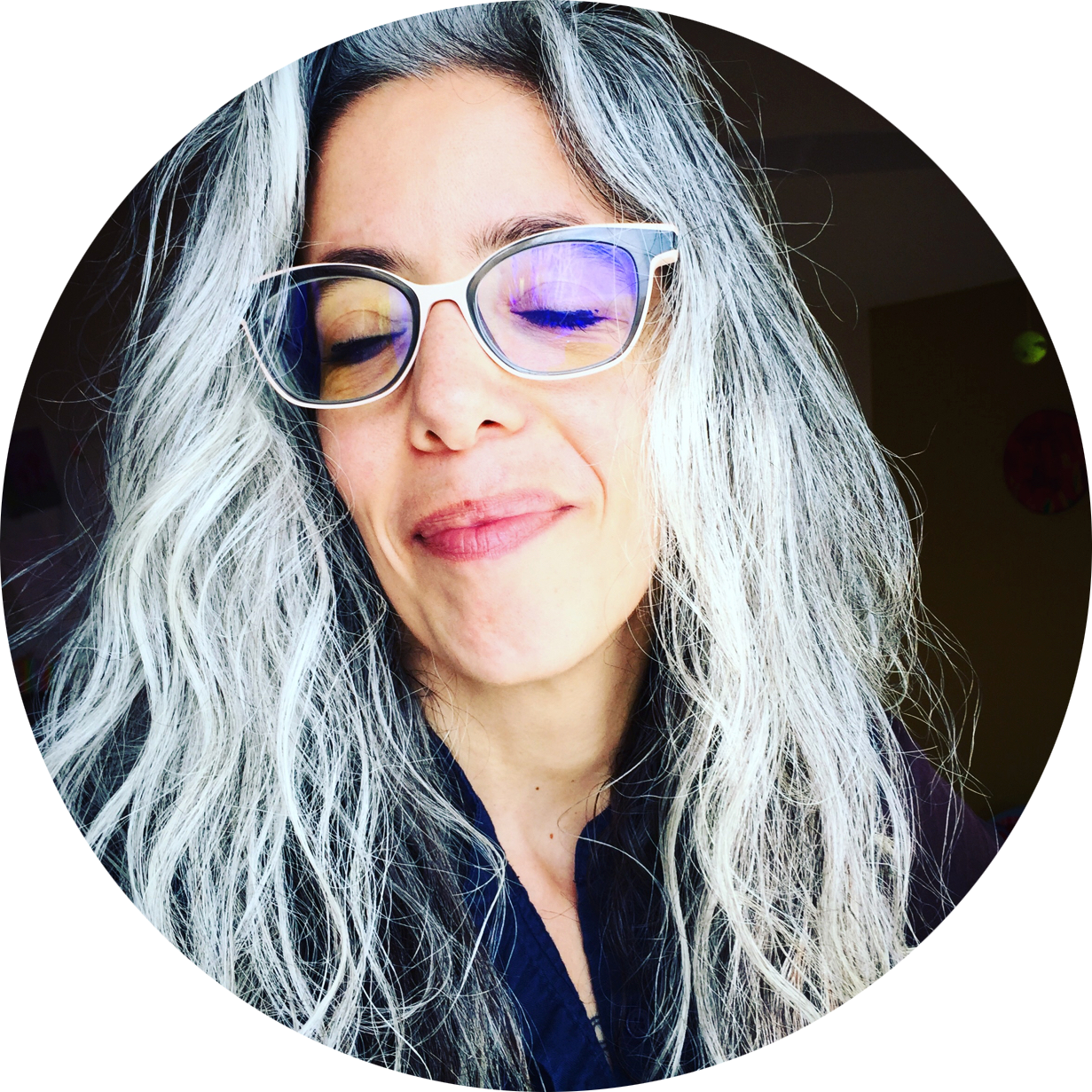 About Belinda Fireman
I am an artist who can't choose a favorite color, a recovering perfectionist, professional procrastinator, and a mother to three amazing kids. I am excited about inspiring others to discover their creative potential, with an emphasis on the wisdom of the body.
I host workshops and private sessions where I am able to support others in finding their creative voice, through my two passions, movement and painting. My writing and art are published in Art Journaling, Where Women Create, Somerset Studio and Artful Blogging magazines, and "Journal It" by Jenny Doh. I relish painting live at events, am the creator of the SelfLove365 project, and I love doing collaborative paintings with children. 
My wish is to bring beauty, color and happiness into your life, and to spark your creative desires.
Frequently Asked Questions
When does the course start and finish?
The course starts now and never ends! It is a completely self-paced online course - you decide when you start and when you finish.
How long do I have access to the course?
How does lifetime access sound? After enrolling, you have unlimited access to this course for as long as you like - across any and all devices you own.
SelfLove 365, does this mean the course will last me for 365 days?
No, this mini-course is to show you the idea behind the project, the technique and Belinda's process. This is not 365 days of lessons. It's about doing art every day, for 365 days of the year.
What if I don't want to commit to doing art for 365 days?
You don't have to make such a commitment. Quite the opposite, Belina encourages you to set yourself a smaller goal. Start with whatever suits you and feels achievable (7 days, 21 days, 3 months?). You can always extend it or start again.