Craving a more freeing art practice?
You're in the right place.
At Everything Art, we're big advocates of intuitive art... we believe it's important to create without agenda; to make marks because they're joyful; and to focus on the process rather than the end result. This is the kind of art that really allows you to express yourself.
With this message in mind, we've dedicated some time to combing through the Wanderlust archives to find the best of the intuitive classes our teachers have created for us over the years. We've searched the Wanderlust archives and handpicked a selection of six different classes, the creme-de-la-creme of intuitive art. Gathered in one place, they make a powerhouse combination of intuitive learning and exploration.
Feeling excited? This is for YOU!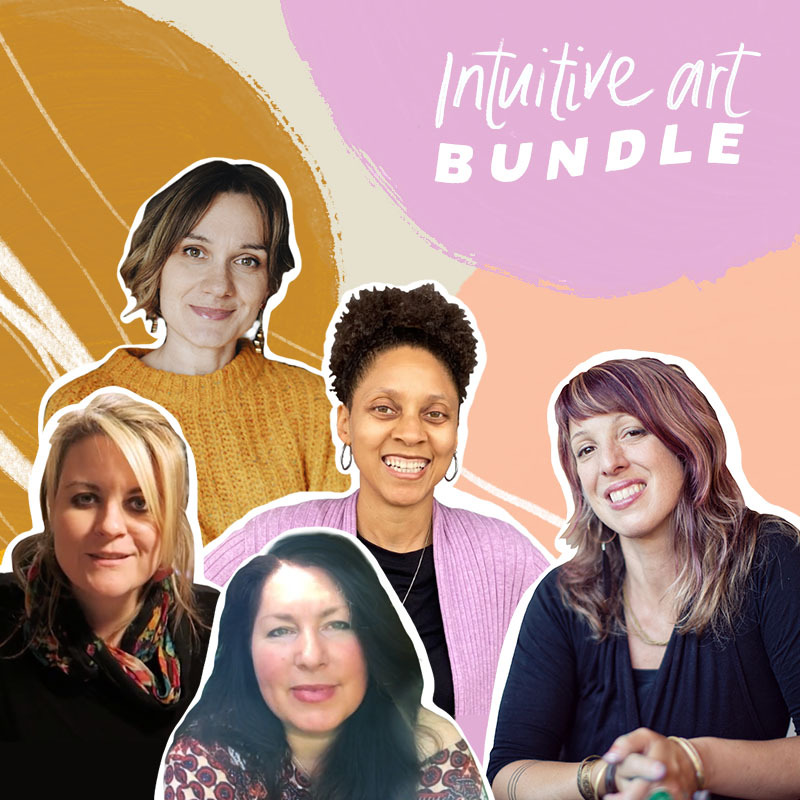 Who will be guiding me?


Create intuitive art with instruction and inspiration from a team of 5 teachers, including Kasia Avery, Kiala Givehand, Amanda Grace, Galia Alena & Flora Bowley.
The bundle includes 6 classes, totalling at 7.5 hours of brilliant, bold and inspiring video content to help you firmly plant your feet in an art practice brimming with self-expression, self-reflection & personal growth.


Journey through varied intuitive art processes!
5 Artists = 5 different approaches. There's no right or wrong!
We encourage you to watch & create with each intuitive art process with an open mind - each will help you discover something new, whether it's about your supplies, a way of working, or even something about yourself!
Cherrypick your favourite intuitive art practices, and come back to the bundle whenever you need a reminder to let go and create freely.
(lifetime access is included!)

Explore self-expression

Learn how to explore, celebrate and express who you are through your art practice with Kasia Avery, Kiala Givehand & Amanda Grace.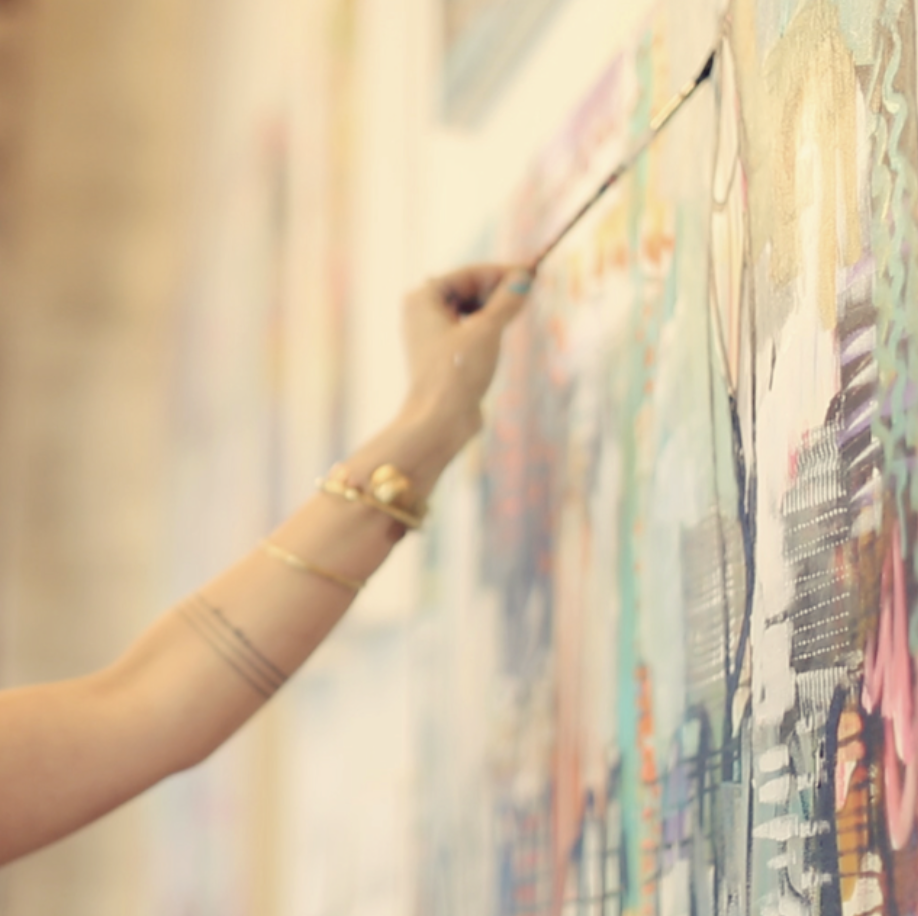 Play with scale

Not just art journals! Follow Flora Bowley's lead and experiment with size, creating large-scale intuitive art on canvas.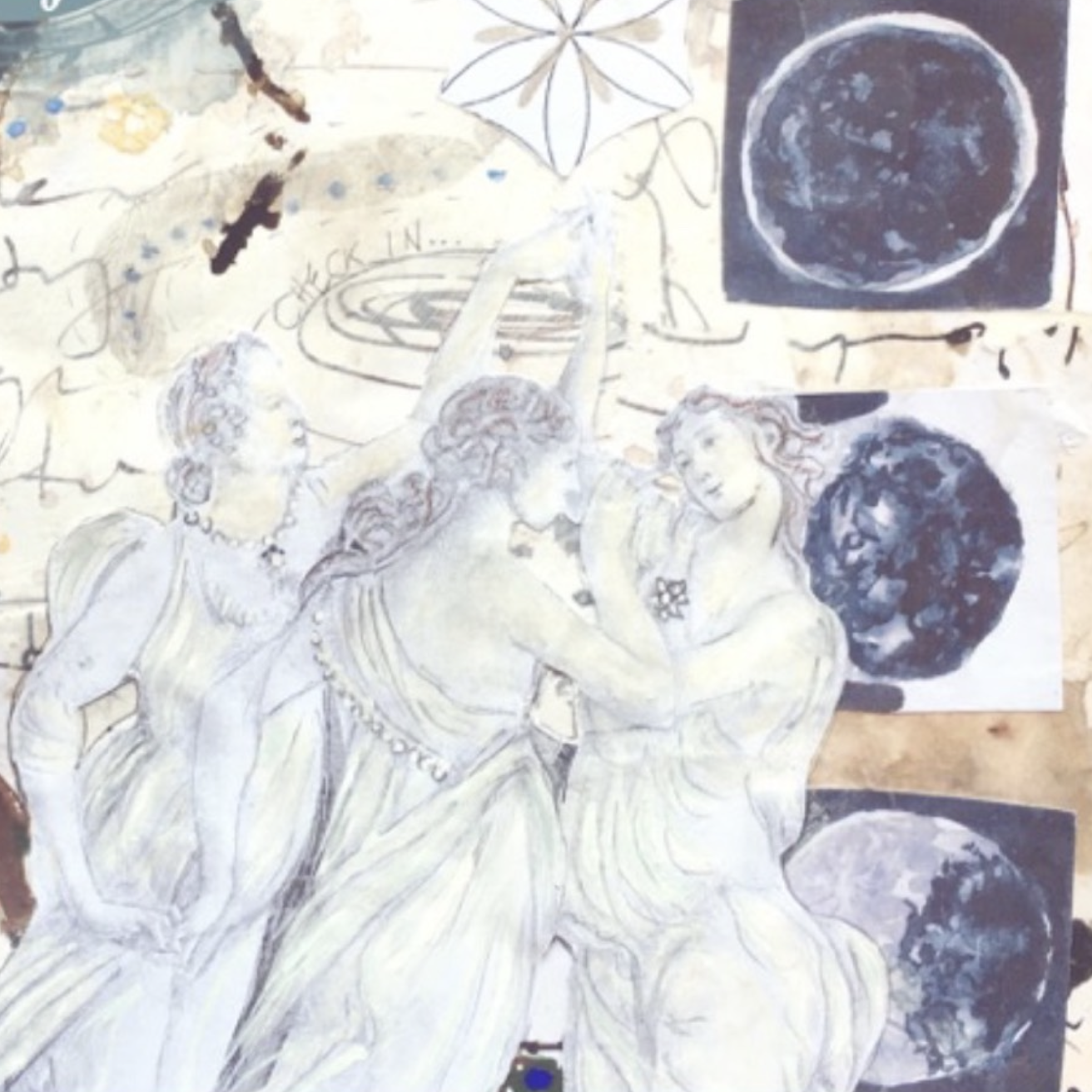 Discover art rituals

Tap into your own 'art rituals' and connect with nature, taking inspiration from Galia Alena's mindful process.
Here's what some of our students said about these classes...

Thank you Kasia for the sheer joy of exploring my intuitive art gene. Your lessons have always been a pure blessing during this stressful time.
-Royceann Woody
Kasia's class was so much fun! And the portrait looks exactly like me, even the length of the hair is about right (but it's not as golden and full of stuff). I felt lost for a few years but I'm finding myself again through my art. I'm trying to build my wings and fly.
-Erika Eriksson
Beautiful lesson that expanded on techniques that I enjoy. Very grateful for your generosity Kiala. I have many ideas to explore.
-Sharon McGill
Kiala, your ART is wonderful!!! Thank you for a fabulous lesson!!! Your whole approach is great. Also, you have a very soothing, calming voice. This is one of the best lessons!!! God Bless you! Hugs.
-Karen
Here's a taster of what's included in the bundle!

Start with an introduction to intuitive art with Kasia Avery and learn about the benefits of art journaling before moving on to explore...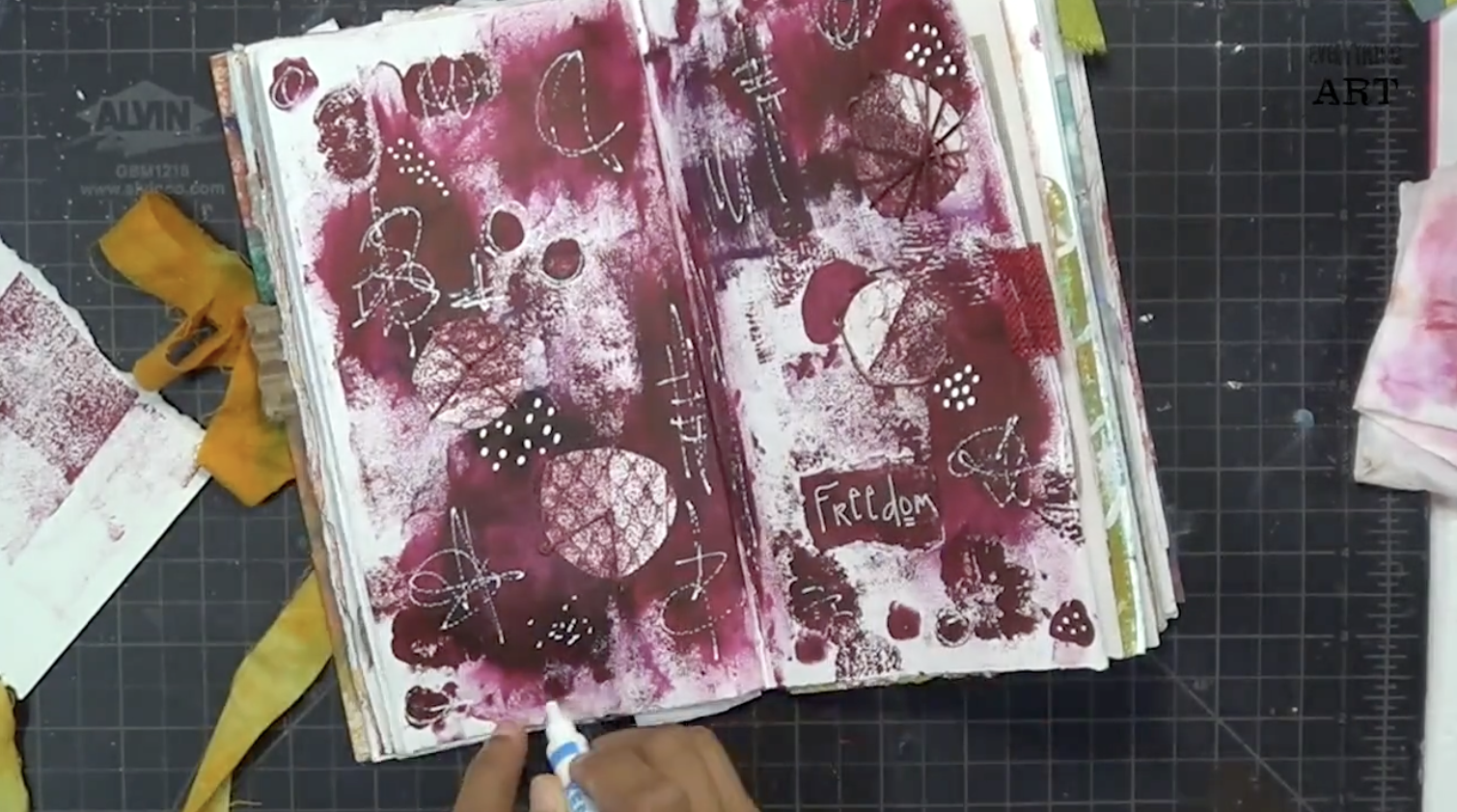 Creating Your Soul-Full Energy Journal with Kiala Givehand

In this class Kiala introduces you to her idea of a colour study, inviting you along on her intuitive and free-flowing art process to invite serendipity and deepening into your creative practice. Focus on one colour, and play, explore and discover new things about your supplies and the library of techniques you might try in your creative practice.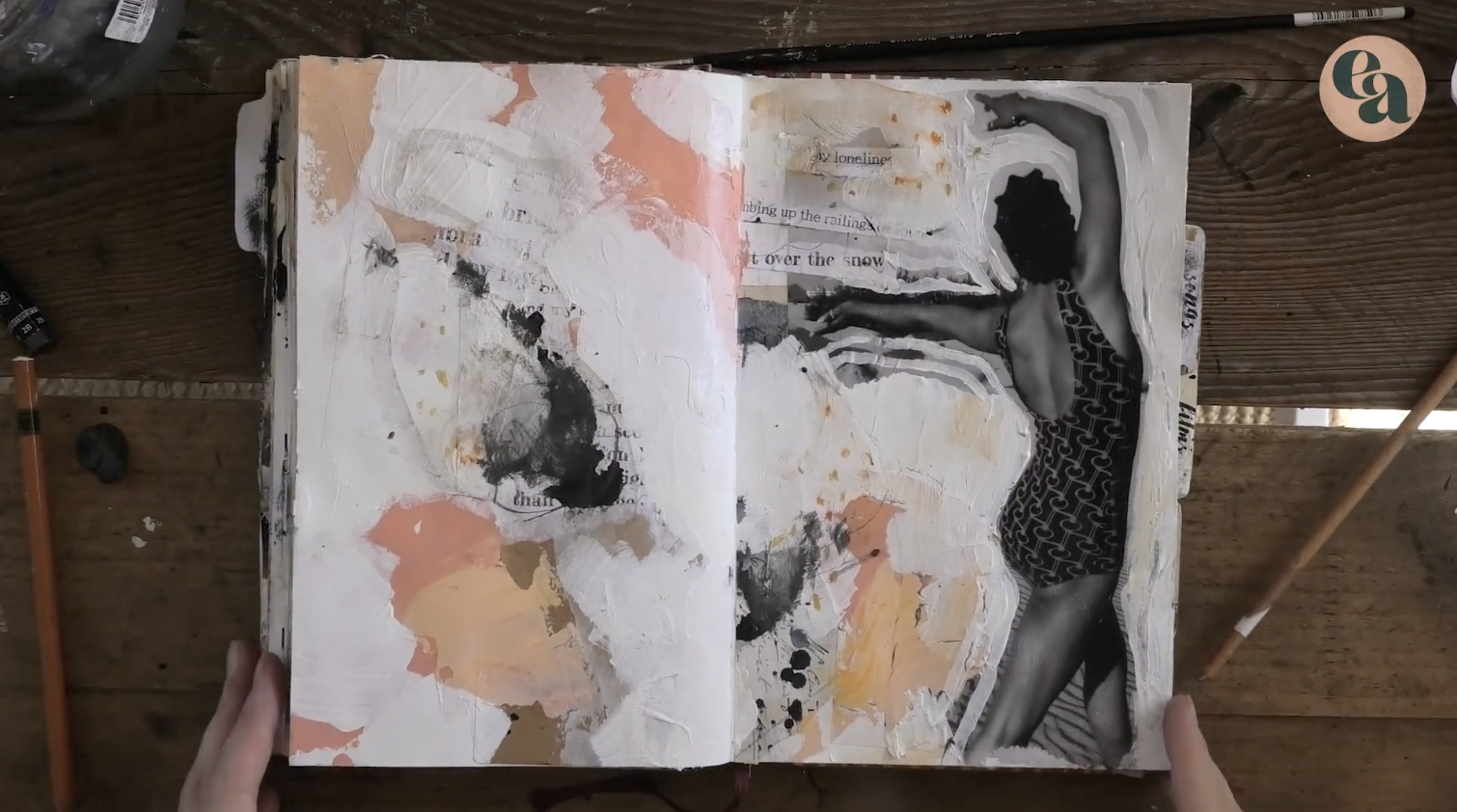 My Intuitive Body with Kasia Avery

This class is all about working with your materials intuitively. Respond to what happens in your pages, listen and be mindful. Allow your senses and your hands to take the lead! Think about what you appreciate the most about your body, what does it make possible? This isn't about beauty - it's about the opportunities it gives us. Let's gather some supplies and jump in to some soothing self-reflection!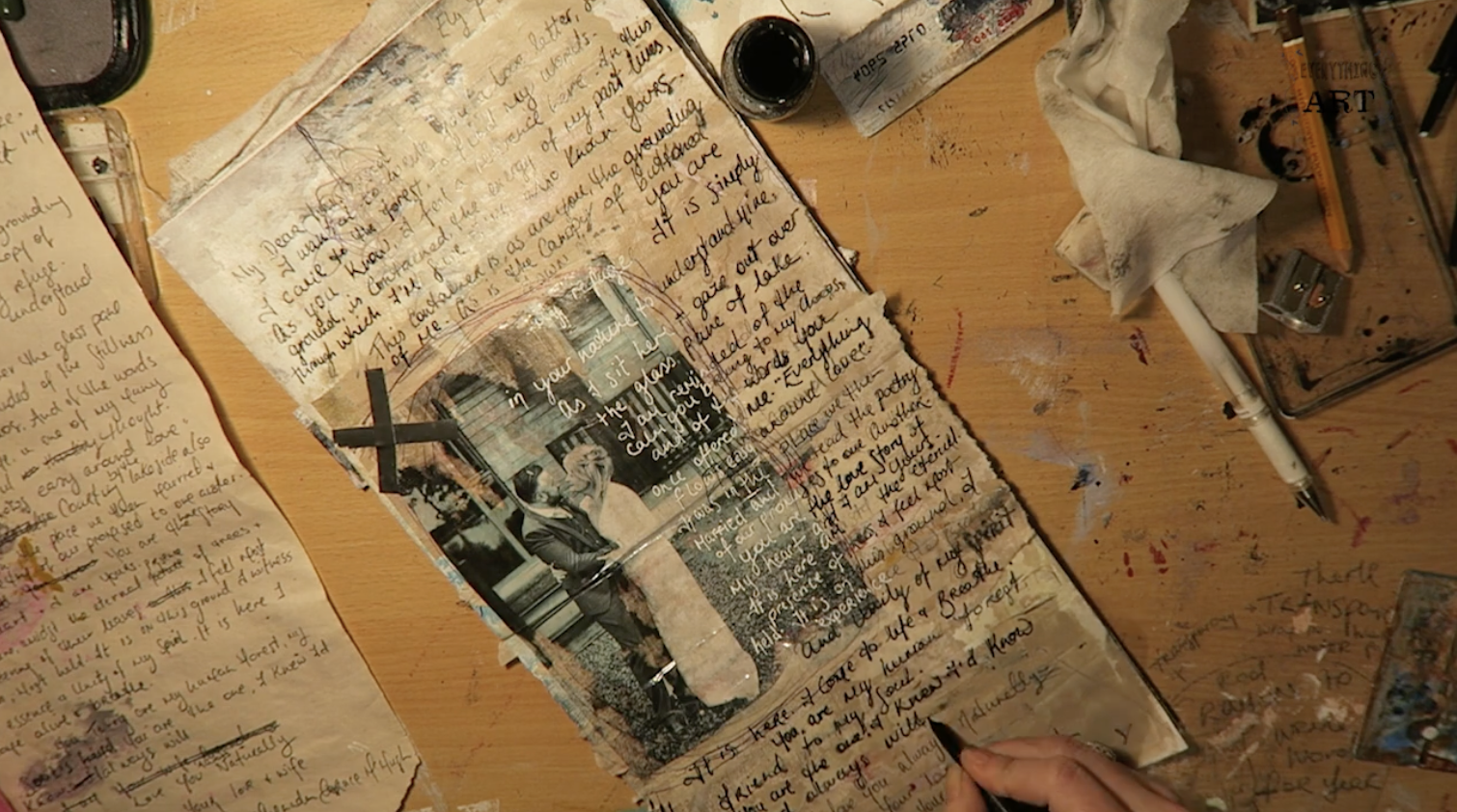 Love Letter with Amanda Grace

Take inspiration from Amanda's free-flowing poetry tips, and write a love letter with her (whether it's to a partner, family member, friend, someone in your past or future, or even to yourself). In this class you'll also be embracing the imperfect nature of photo transfer and creating beautiful background texture in your art journal.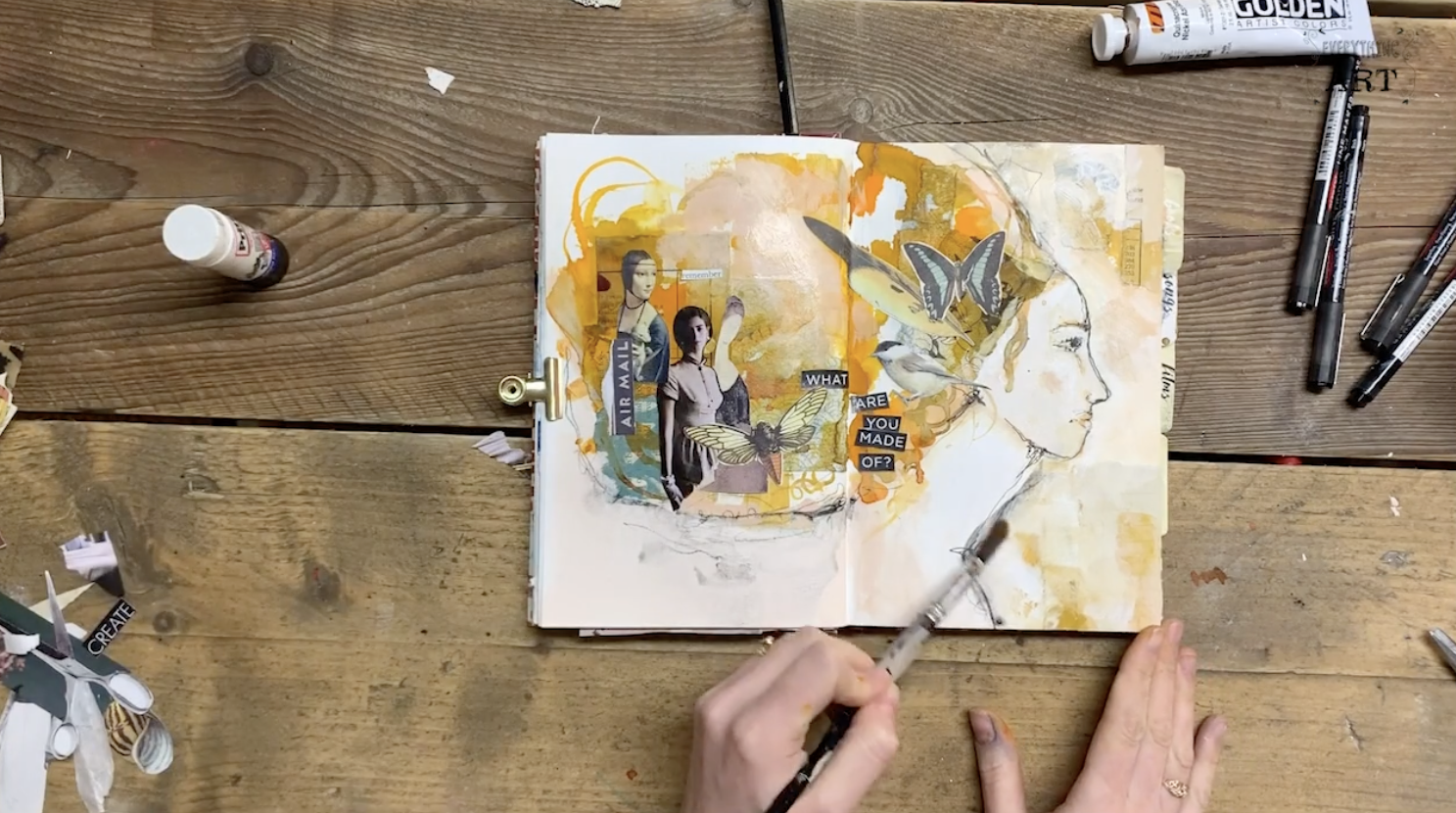 Relationship with Yourself with Kasia Avery

Intuitively layer collage and paint, and create a quick sketched face in profile with Kasia's encouraging tips. While you're creating, consider what your relationship with yourself looks like, and what you need more of this year. Channel these things that you wish for yourself into your journal, and see where this process of self-expression takes you!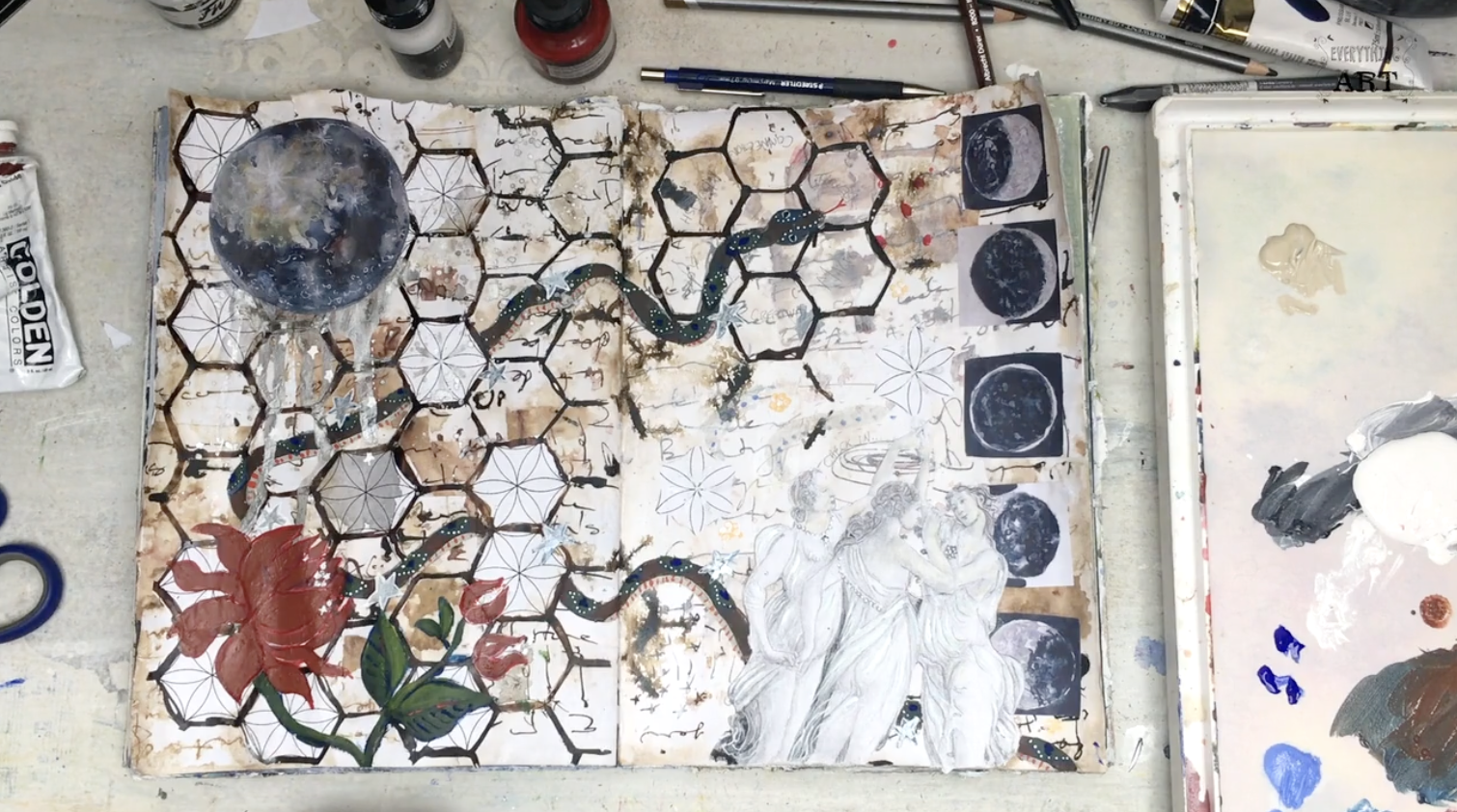 Morning Rituals with Galia Alena

Join Galia in her garden as she enjoys the quiet and gentleness of a new day, sharing her thoughts on the purpose of this class: what are you creating in your life? What are you wanting to create? Together you will create a journal spread which will act as a touchstone and vision board to the life we are creating. It's the perfect class to reflect on personal growth.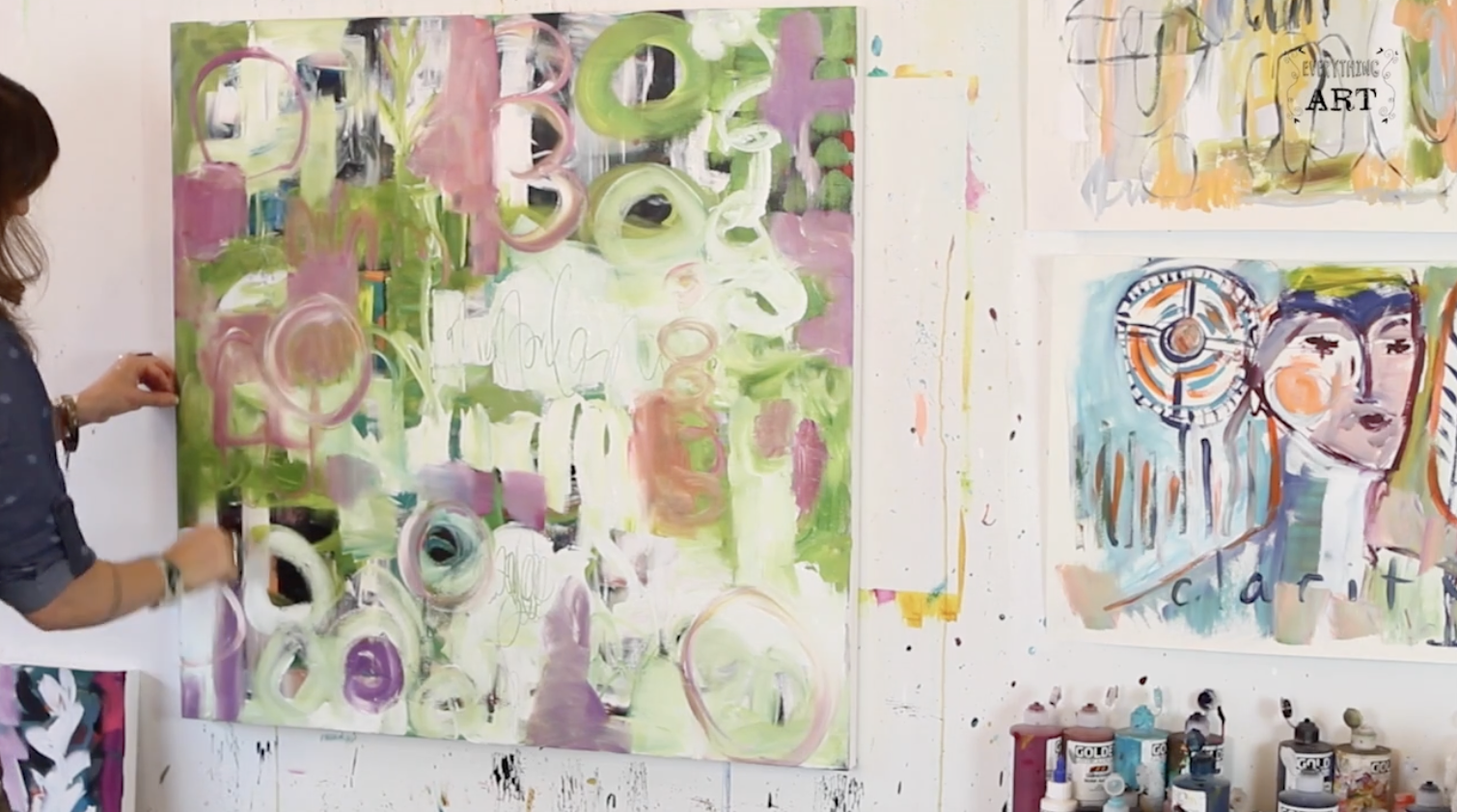 Brave Intuitive Painting with Flora Bowley

Join Flora to explore creating bravely and boldly on a large scale. Explore her positive affirmations before starting, set intentions, and get making marks - big! Work in layers and explore the paintbrush movements that make you feel good. This is an intuitive masterclass!



Take a peek at the curriculum!
Intuitive Art Bundle in a nutshell:
-Explore intuitive art with 5 Teachers, including Kasia Avery, Kiala Givehand, Amanda Grace, Galia Alena & Flora Bowley
-Introduction to intuitive art video with Kasia Avery
-Journey through a curated collection of 6 classes & intuitive processes (7.5 hours total video content)
-Plus printable handouts provided with each class
-Enjoy lifetime access and return to the videos whenever you like, as many times as you like
-Explore the benefits of art journaling, and welcome creativity, self-expression, self-reflection & personal growth through art.
-Support from our friendly team whenever you need it!


So, are you ready to get intuitive with us?
We hope you'll give your inner artist a squeeze of encouragement and say a big, happy YES. We'd love to inspire and guide you on a journey to creating art that makes you feel fulfilled!

F.A.Q's
How long will I have access to this bundle?
Lifetime access! Return to the videos any time, as many times as you'd like. Hooray!
Why is there tax added on top of the price?
As tax rates vary all over the world, adding tax on top of the price is the only way we can continue to offer our classes on sale globally.
This has been further complicated by Brexit, and international clamp downs on online tax collection.
Sales tax is worked out and added to the cart if applicable on a country by country basis.
Can I use my smartphone to watch the lessons?
Yes! Our website and classrooms work very well on tablets and smartphones.
What is your refund policy?
We would never want you to be unhappy! If you are unsatisfied with your purchase, contact us in the first 14 days and we will give you a full refund.
Some of these lessons seem familiar, is it all new content?
The lessons in this bundle (besides the introduction video with Kasia) all come from our Wanderlust archives. If you've done Wanderlust in past (e.g. 2016) then that's why some of them may seem familiar. However some of them were never available with lifetime access before.
Have a question we didn't answer? Ask us at [email protected]