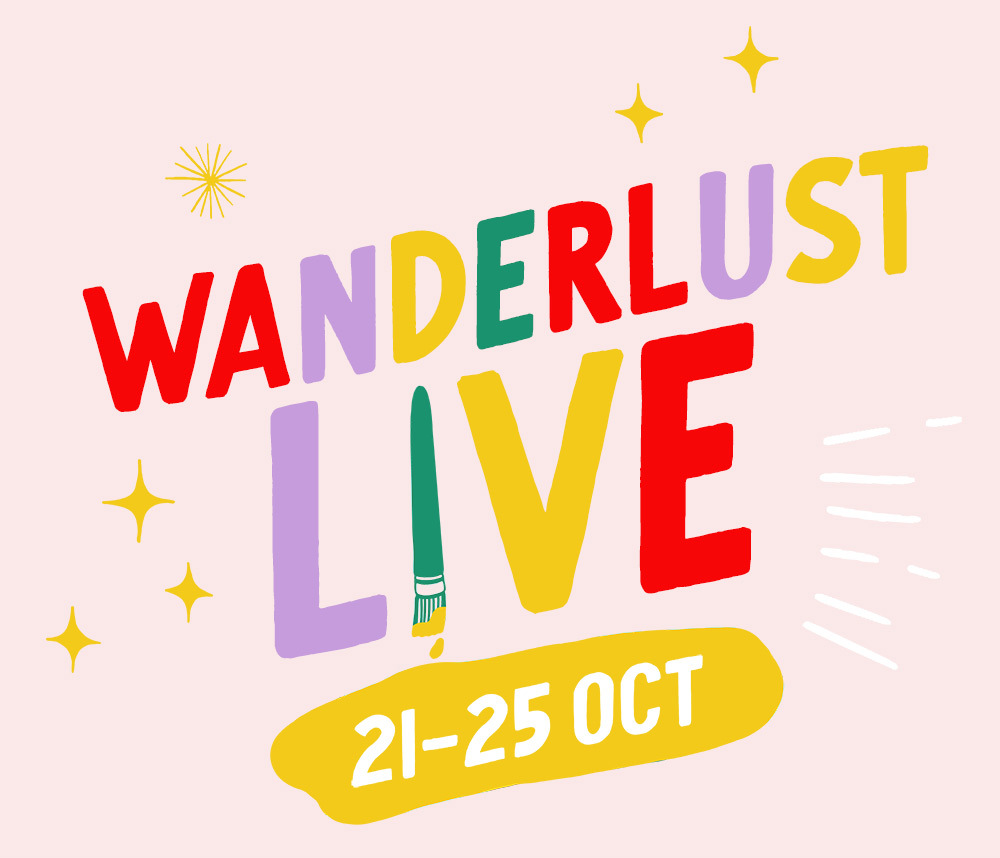 On Friday 21st October we start our 4 day long online event - Wanderlust Live Weekend and you are invited to join us for FREE.
It's going to be a weekend of art journaling fun! We will be introducing you to this super expressive form of art through fun and dynamic lessons led by some of the best teachers in the industry.
We have room for your friends and loved ones too - please share this with everyone who could do with a little creative fun!



What to expect from Wanderlust Live:

Live streamed

mixed-media art journaling lessons

(20 in total!)

Interviews and chats

- answering lots of questions that we get from you and discussing the important stuff with some very wise creative ladies

Encouraging and enthusiastic community

Truckloads of

FUN (including a creative exercises and even a quiz!)


Who's going to be there?

We have lots of brilliant teachers from our Wanderlust 2023 line up leading the fun in Wanderlust Live. Tune in over the four day event to enjoy fabulous art journaling content from Kasia Avery, Carolyn Dube, Jeanne Oliver, Mary Beth Shaw, Consie Sindet, Nicole Warrington, Claudette Hasenjager, Shemi Dixon, Rae Missigman, Rachel Greig, LaQuisha Hall, Tania Ahmed, Iris Fritschi-Cussens & Francisca Nunes.
Of course our wonderfully supportive creative community will be there for you too! Everyone is welcome on this adventure, whether you're a newbie or a seasoned pro.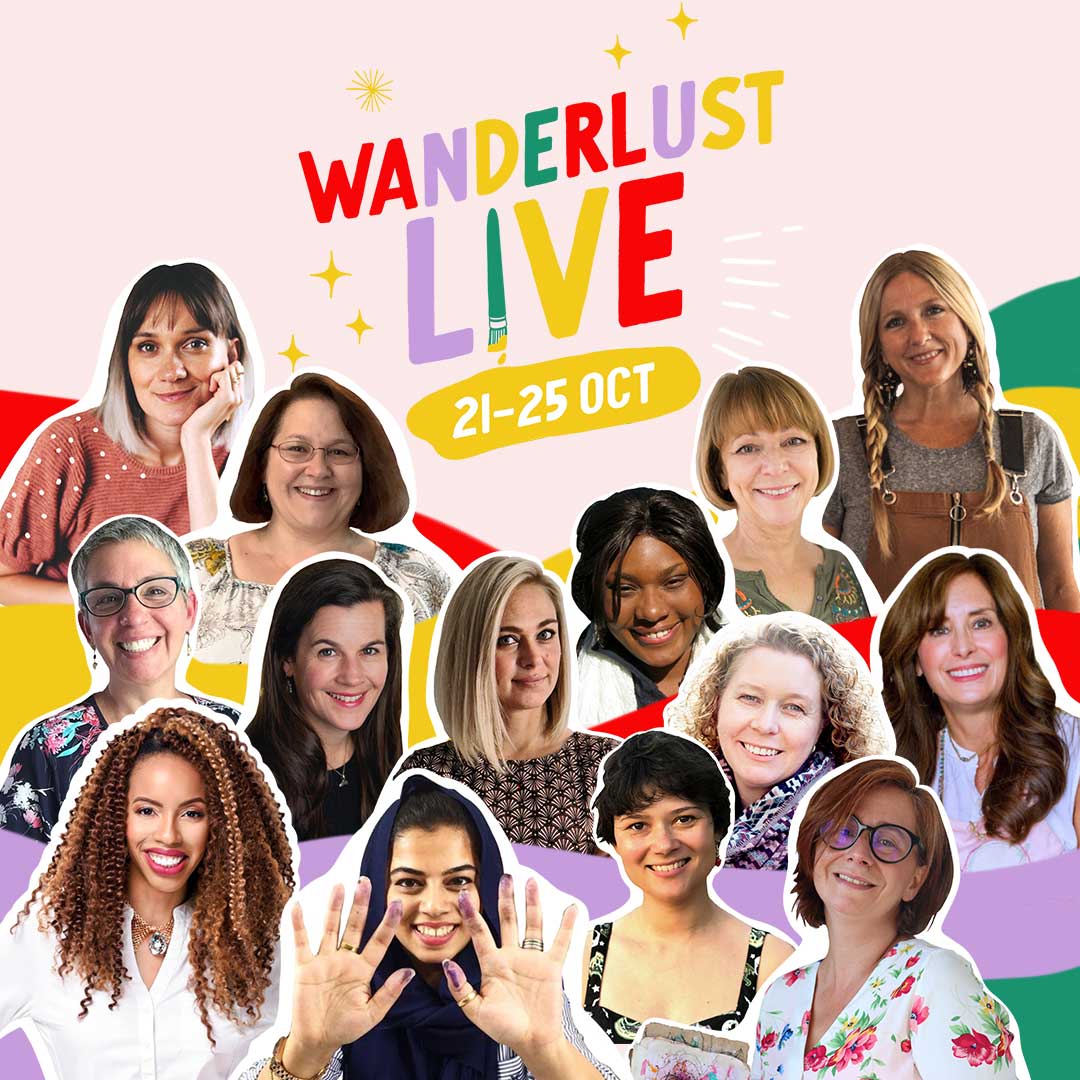 Busy on that weekend?
Don't panic, we know you don't want to miss the fun, so we'll be recording everything. Join now and you'll get access to all videos once the event is over.
Don't miss your free spot. Sign up today!