Welcome to Guriana's first full online class - Fly - Waxed and Soldered Layers.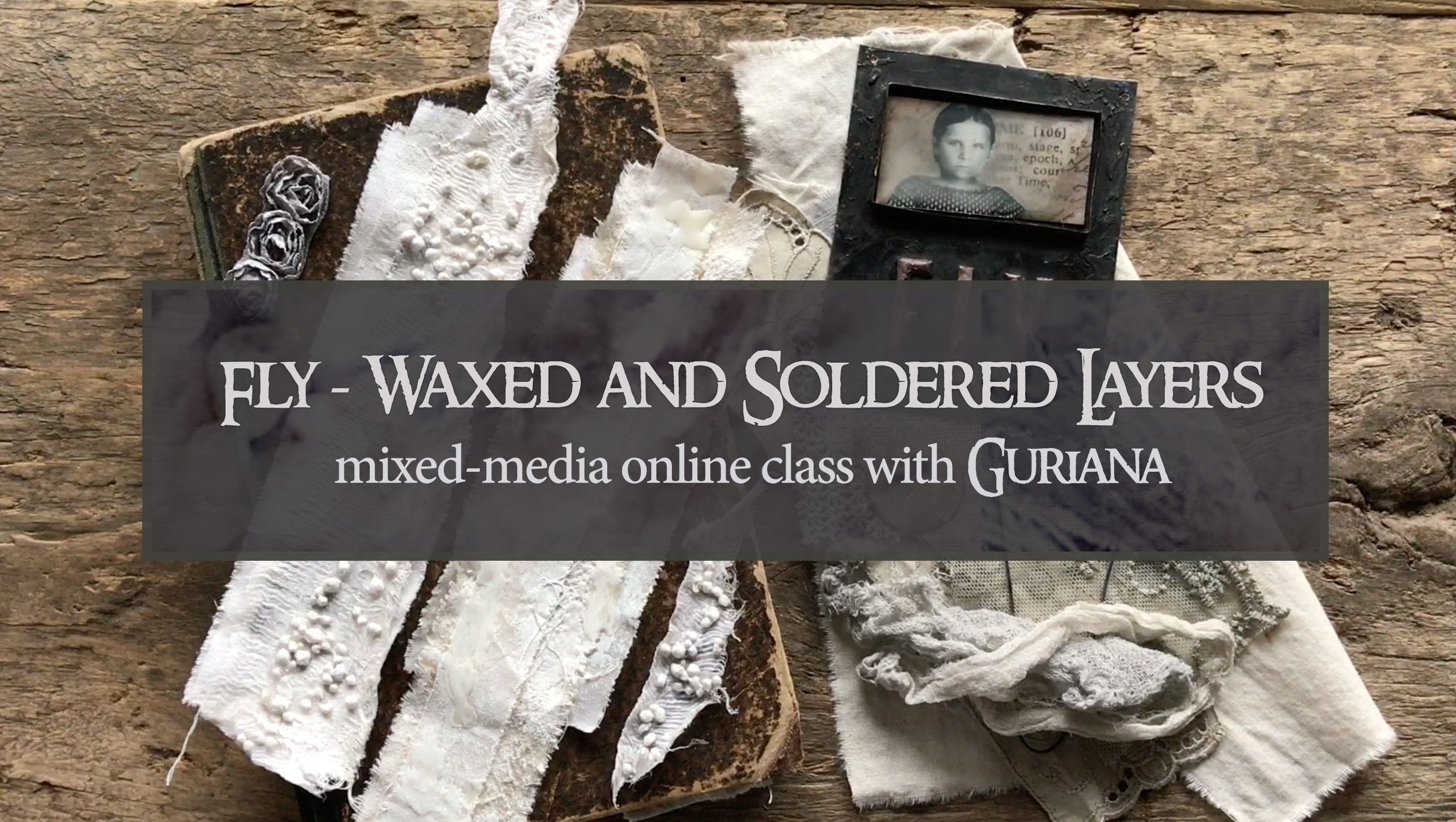 Guriana is a mixed-media artist and instructor who above all loves exploring, merging and appreciating the connections between art and craft techniques as well as the materials. Whatever the supplies and subject though, her unique, raw and organic style always shines through and this workshop is a wonderful celebration of it.
On "Fly" Guriana takes you to her most treasured space - her workbench on which she experiments with two very contrasting ways of creating. You'll be invited to follow her process step by step in order to embellish a cover of an old book in this distinctive style.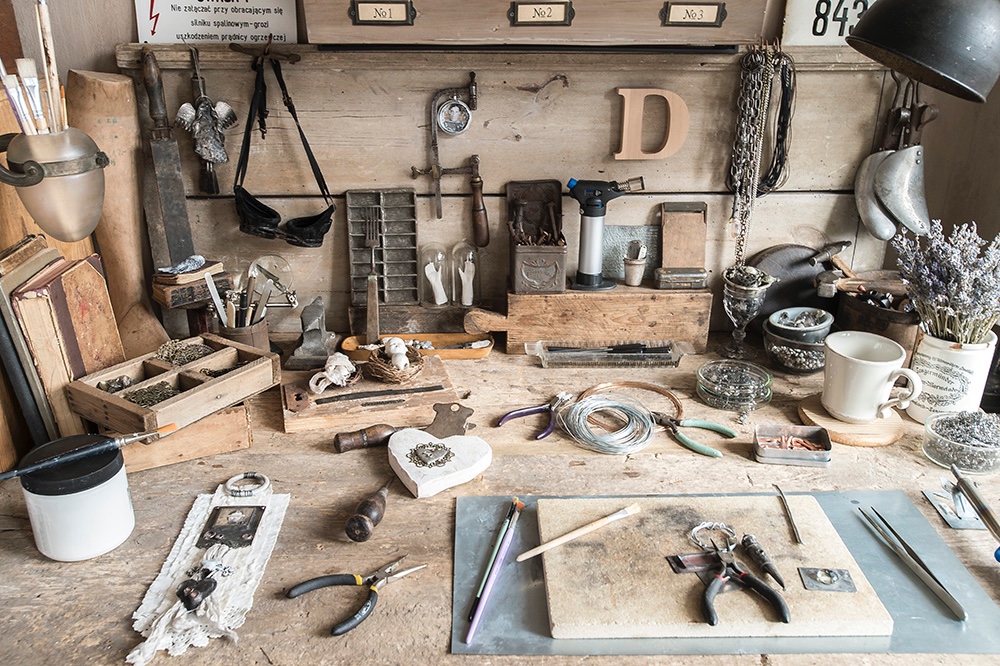 You will be combining the subtleness, lightness and gentleness of encaustic together with boldness and heavy looking soldered elements. This will bring you to a beautiful, layered composition that creates the most special cover for your new art journal - ready to fill in.
This workshop consists of two main parts:
1. Jamie's and Kasia's introduction to soldering and encaustic materials and techniques. This is perfect if you are a beginner and you never even held a soldering iron in your hand. This part of the course will explain everything you need to know in order to start with these two disciplines of art. It will also prepare you for the second main part of the course explaining techniques that later are demonstrated by Guriana.
2. Guriana's lessons. Divided into smart chapters such as Soldering, Balls on Canvas, Encaustic Medium and The Covers. This is Guriana's captioned step by step process with easy to follow subtitles (no voice over).
If you are a beginner this workshop is perfect for you, it will explain all you need to know in order to be confident with soldering and encaustic techniques as well as presenting a unique and layered project.
If you are more advanced then simply skip the intro part (or watch to refresh your knowledge + health & safety rules) and dive into Guriana's segment which will give you some very special ideas and will lead you through the process of making the most exquisite art journal cover.
Together with this class you will also receive a fully downloadable and printable handout - your Class Notes. 25 pages of detailed step-by-step instructions and explanations plus additional tips and a tutorial on how to mix your own encaustic medium.

On this course you will learn:
tools and the basic of working with encaustic medium
tools and the basics of working with soldering
"out of the box" ideas and techniques on how to play with these two techniques
the art of layering and creating a rich and textured composition
how to build a composition that consists of different elements
how to choose the right book for your project
how to create a soldered metal plate including an encaustic collage piece
how to work with patinas
how to create a ball-end wire for your embellishment
how to prepare your own silk ribbons
how to make your own encaustic medium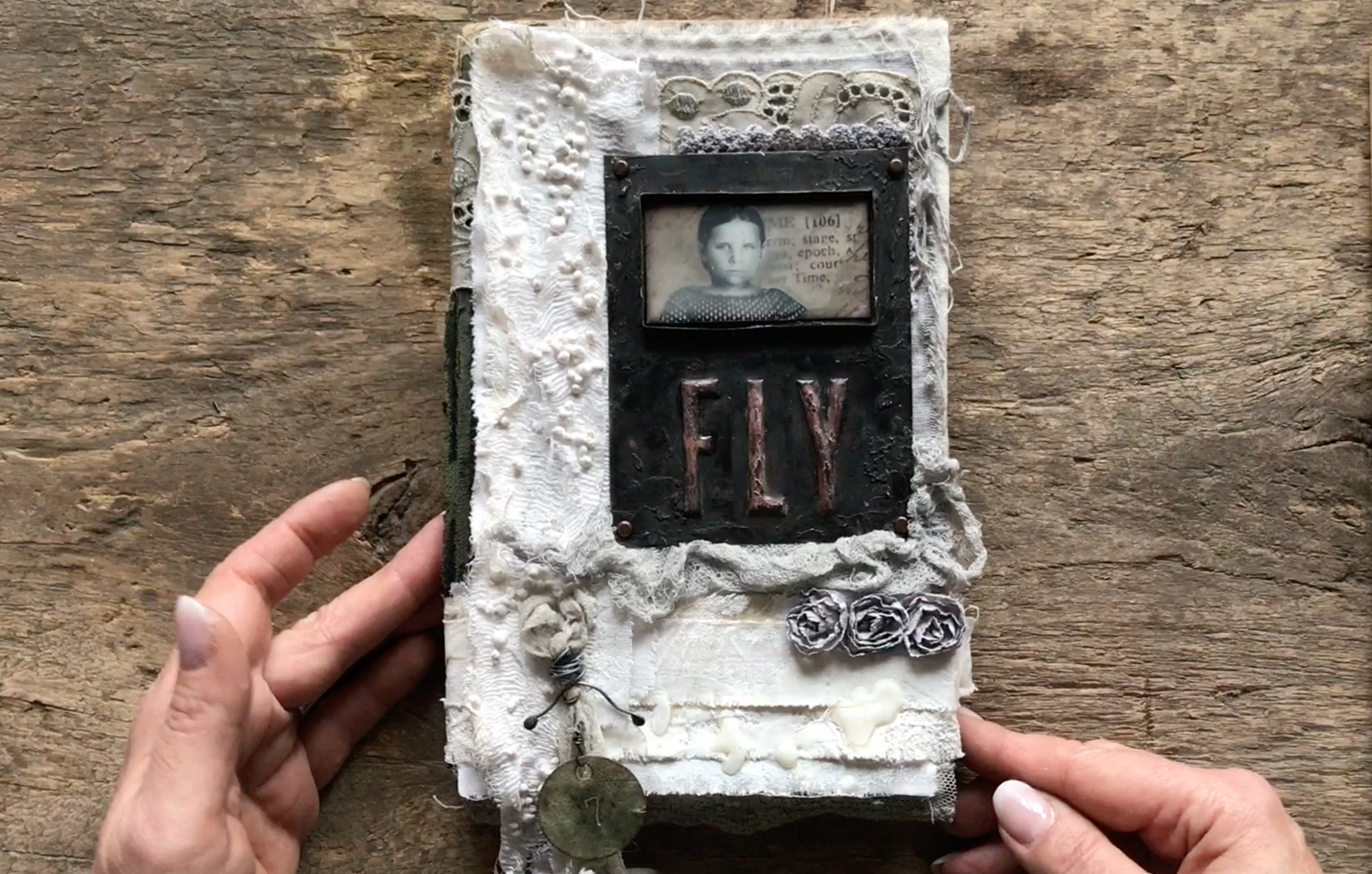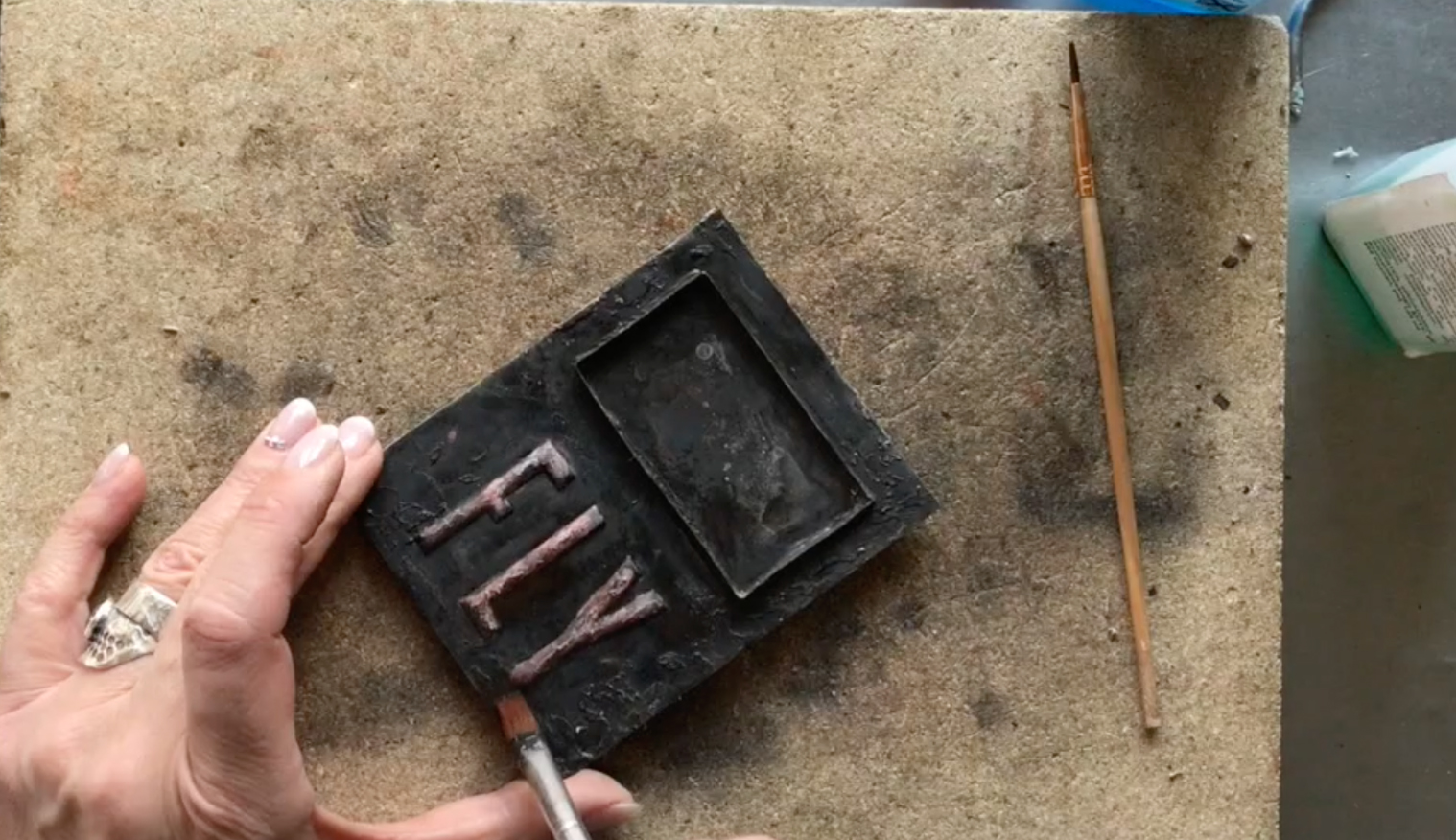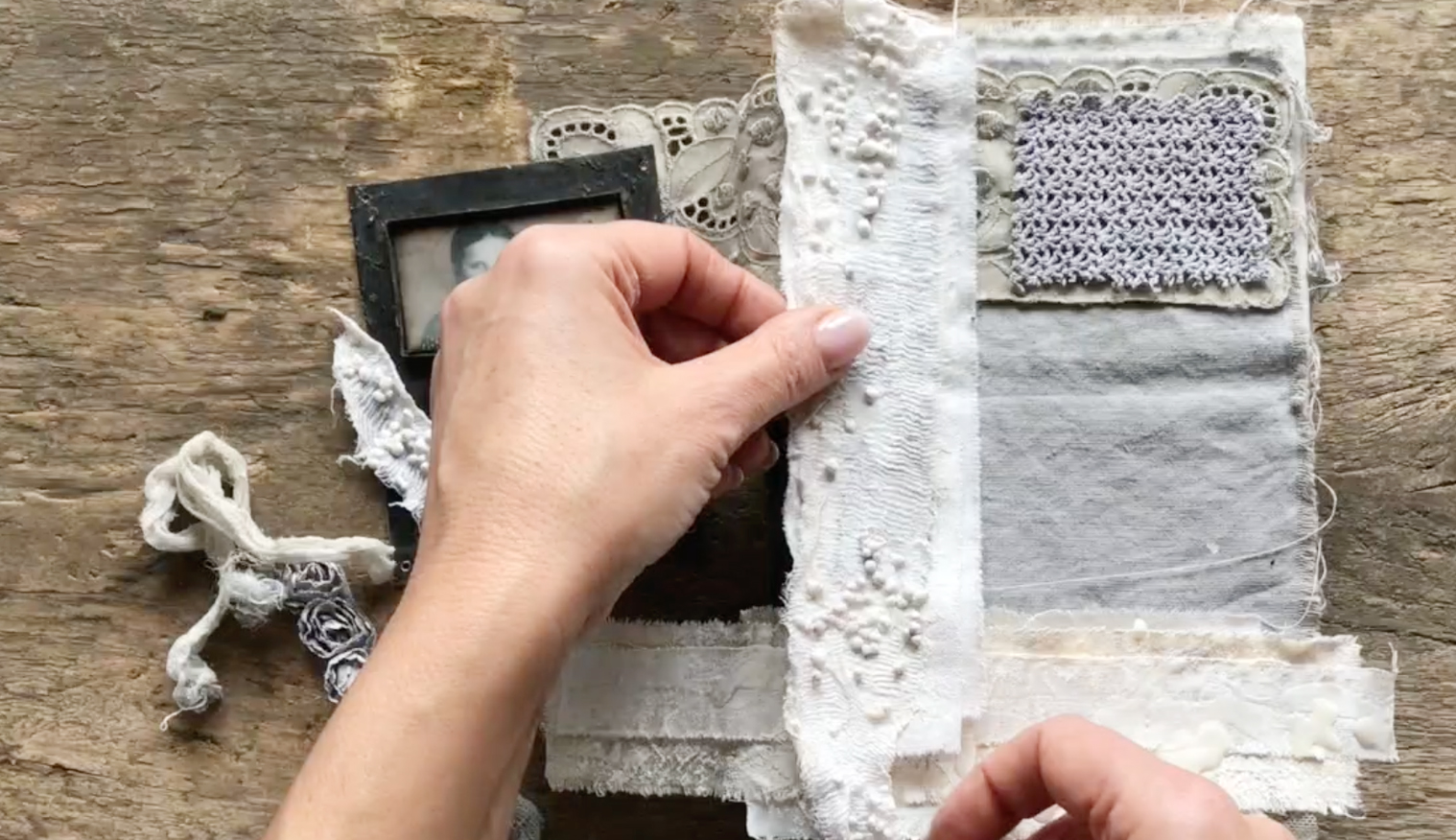 Above: The project that you'll be working on at different stages of the process.

This class is captioned in English and offered as instant access. This means that once you go through the purchasing process you will get immediate full access to all sections of this class. The handout is downloadable and printable, the video lessons are streamable with life-time access*.
Please note: It's recommended not to use encaustic and soldering while pregnant.

*life-time access means as long as Everything Art Ltd exists.