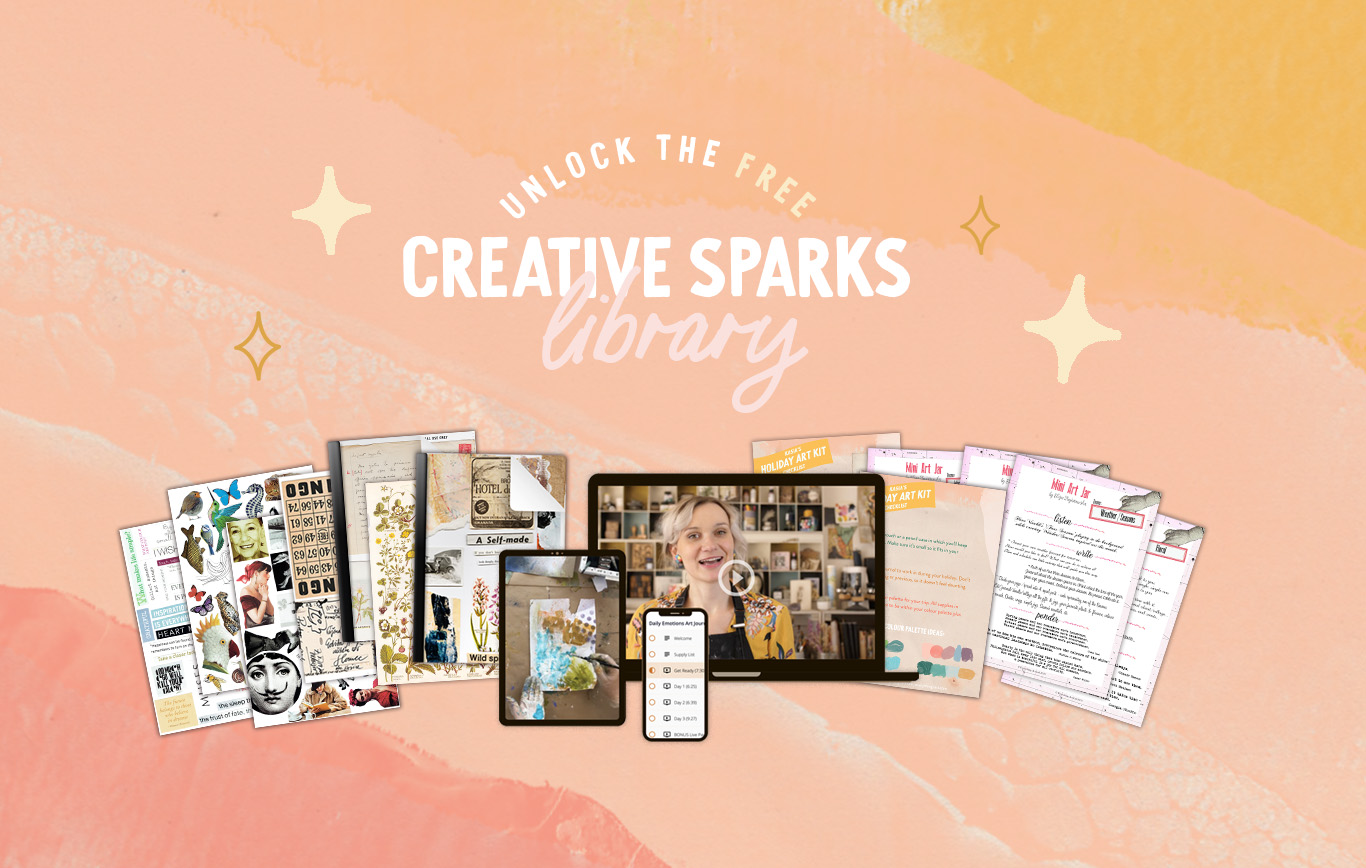 Unlock the Creative Sparks Library for FREE!
15 mixed-media and art journaling videos, more than 400 printable elements, over 60 prompts, ideas and quotes, and more!
Perfect for budding art journalers and those who want to inject extra fun into their existing art practice.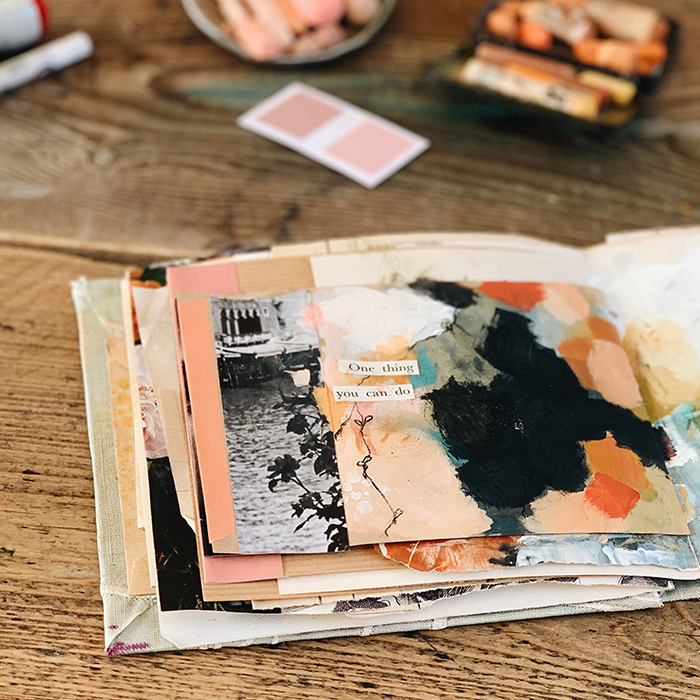 Self Care + Art Journaling
"Soothe me Art Journaling" is 7 (+1 bonus!) days of videos with art journaling process and self care prompts from Kasia Avery. Designed to bust your stress and relax through art making. Perfect for busy times or when life feels overwhelming. Suitable for beginners!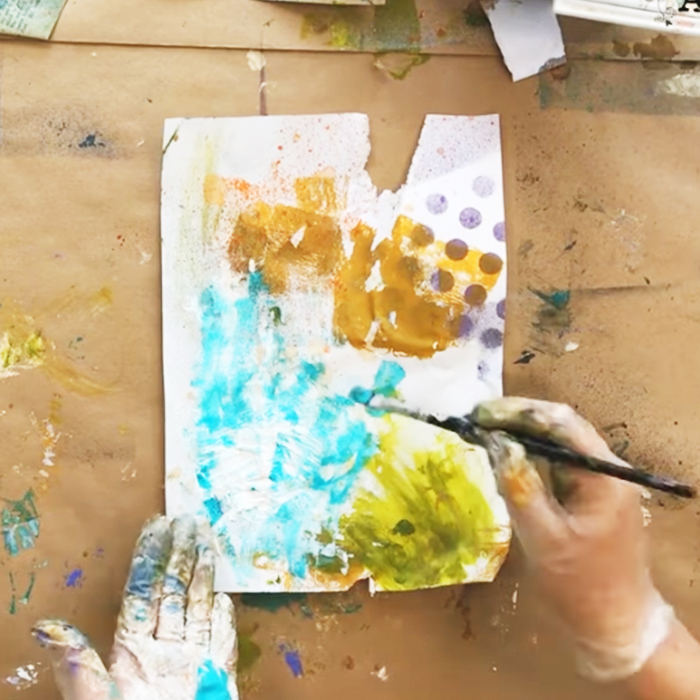 Dynamic Paper Painting
This energising two-part video lesson (nearly 50 mins long!) by Kasia Avery will take you through the fun process of creating your very own collage papers. Kasia's signature process guarantees some good times with messy paint, laughter and gorgeous piles of collage paper as a result.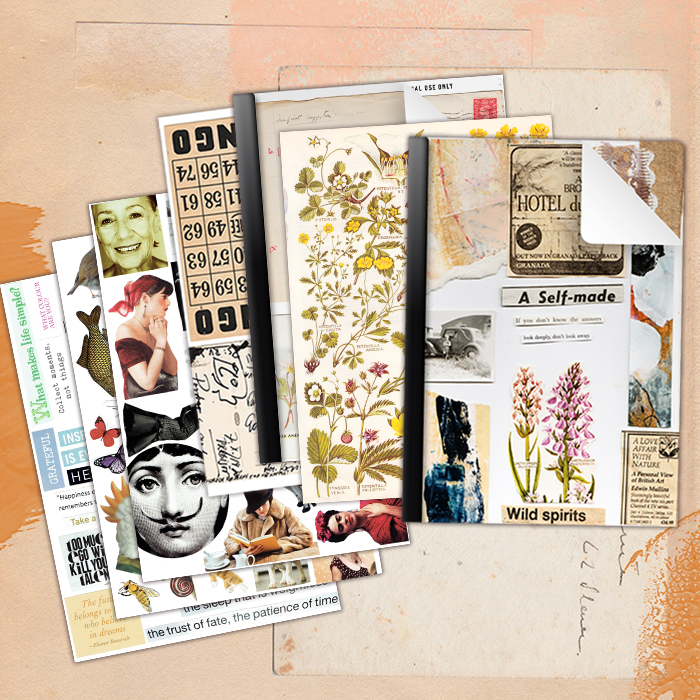 Over 400 elements!
Curated by Kasia Avery, this collection of vintage papers, images, collage cut outs, ephemera and painted papers will be your go to place for art journaling material. Full of beauty and inspiration, all files are available in ihgh a printable format.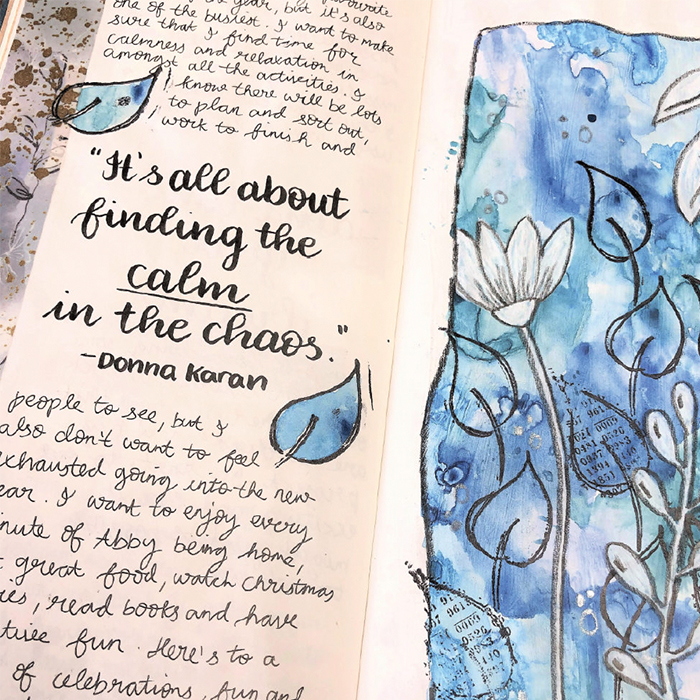 Hand Lettering Workbook
Designed to go with our newest YouTube course, this workbook will give you ideas, inspiration and space to practice your Hand Lettering. Created by Helen Colebrook.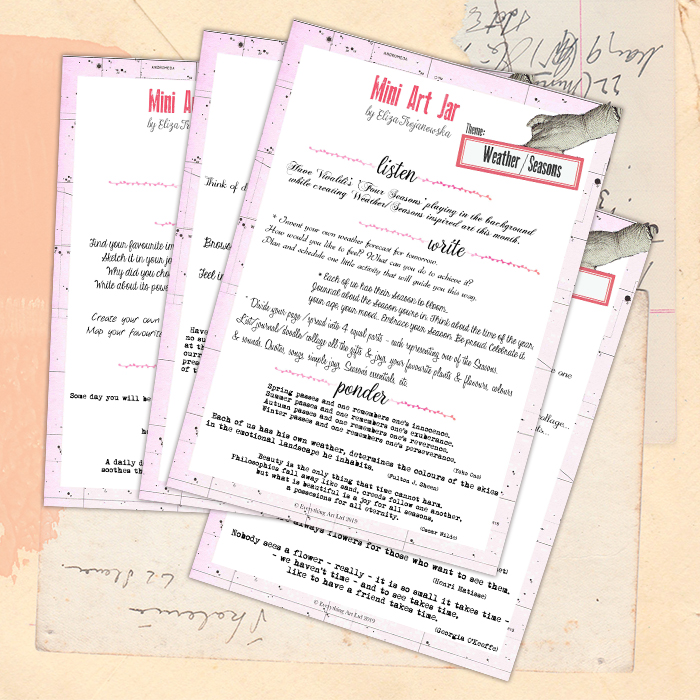 Over 60 prompts and ideas.
Self-care meets art journaling in this collection of over 60 prompts, ideas, exercises, quotes and inspiration. Created by Eliza Trojanowska, this printable will be your best friend whenever you need a creative spark.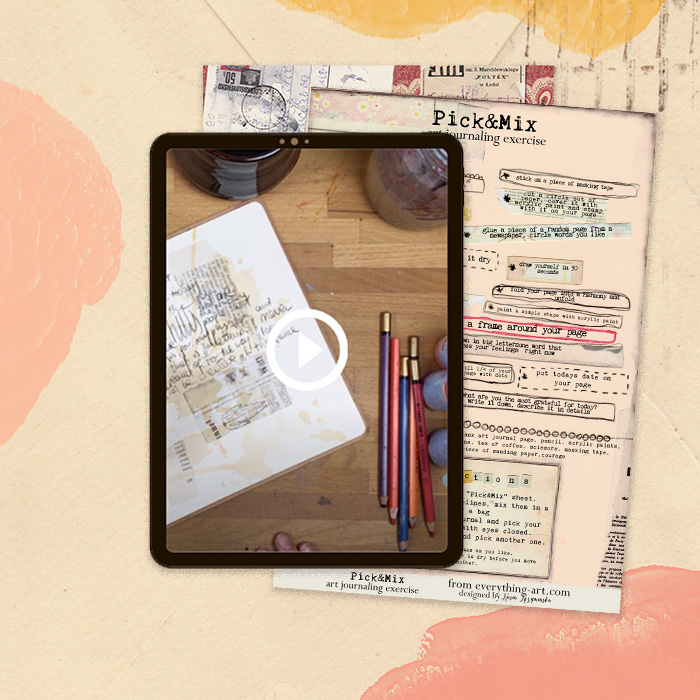 Pick & Mix exercise
Flex your creative muscles with this laid-back art journaling exercise. The process will provide you with endless opportunities and ideas for your own art practice. Comes with an instructional video and a printable.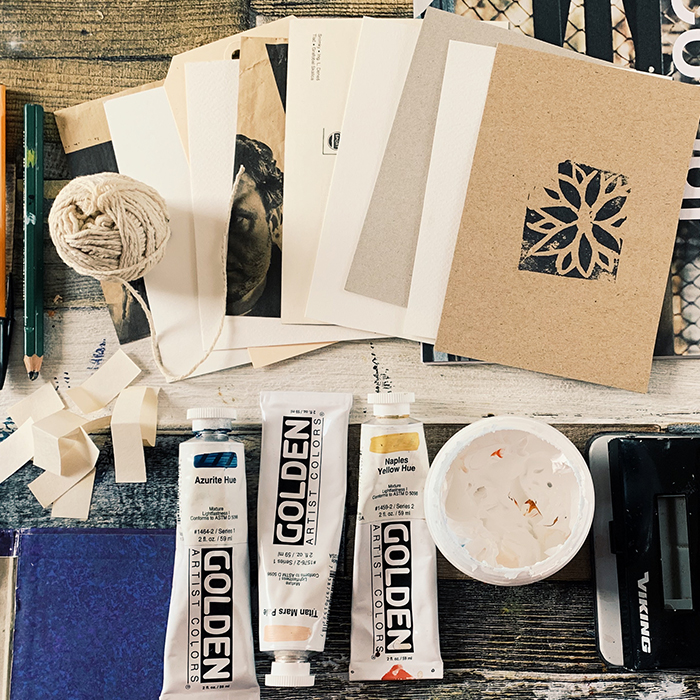 Daily Emotions Challenge
Spend 25 minutes for the 3 days of our challenge and you will make a mixed-media mini-book filled with your emotions. Follow Kasia's video instructions and let her prove to you that creating meaningful art can be fun and doesn't require lots of supplies or time.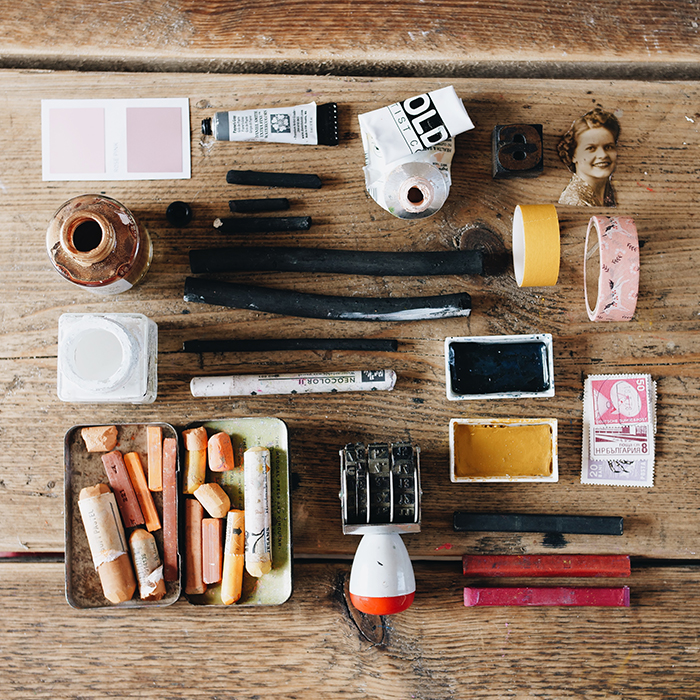 Kasia's art journaling supplies
Due to popular request, Kasia put together a list of her most favourite art journaling supplies. Learn what's always on her desk and what's not worth investing in.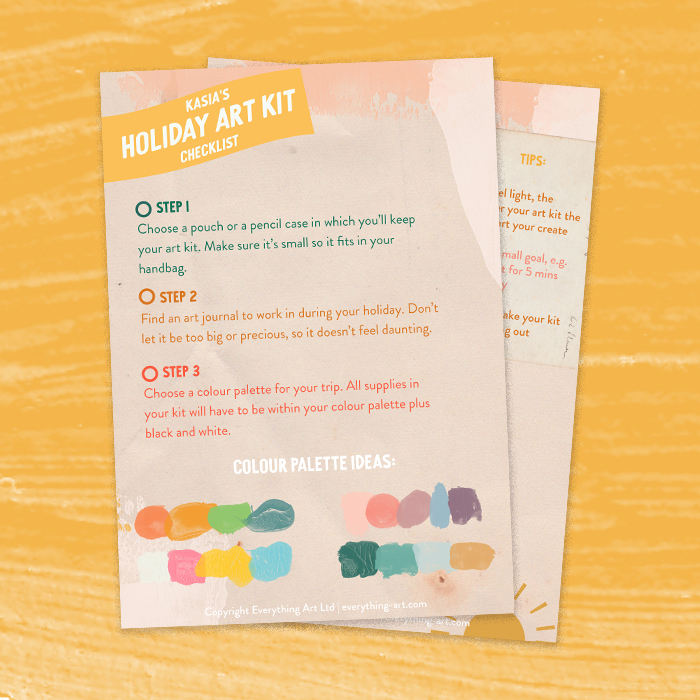 Holiday Art Kit Checklist
Going on a trip? Don't leave your art journal behind. Build your easy to use and fun holiday art kit with Kasia's tips and advice. Available as a printable sheet.
You'll also get regular updates from Everything Art plus interesting articles about mixed-media, creativity and artistic lifestyle from Kasia. We promise to value your time and you'll never receive any spammy emails from us. You can unsubscribe at any time.