In December, more than during any other month, we need a breather.


In the craziness of festive preparations it's easy to forget about what's most important.
We feel the pressure to purchase things, to get our houses ready for Christmas, to meet expectations, to see people, to go places, to have piles of long to-do lists that never end. Some of us may also feel pressured to reflect on the past 12 months - what we've achieved and what we have failed at.
This year, as in previous years I don't want to let myself fall into that stressful race and I decided to pay more attention to my art and things that really count during this busy, but also glorious time of the year.
I thought, maybe there are more of us?
Maybe you would like to join and squeeze in some me-time into this hectic month? What about clearing our minds of tasks and commitments, once, daily? Let's relax and look into ourselves, let's give our minds and bodies a chance to recharge and let's do it with art.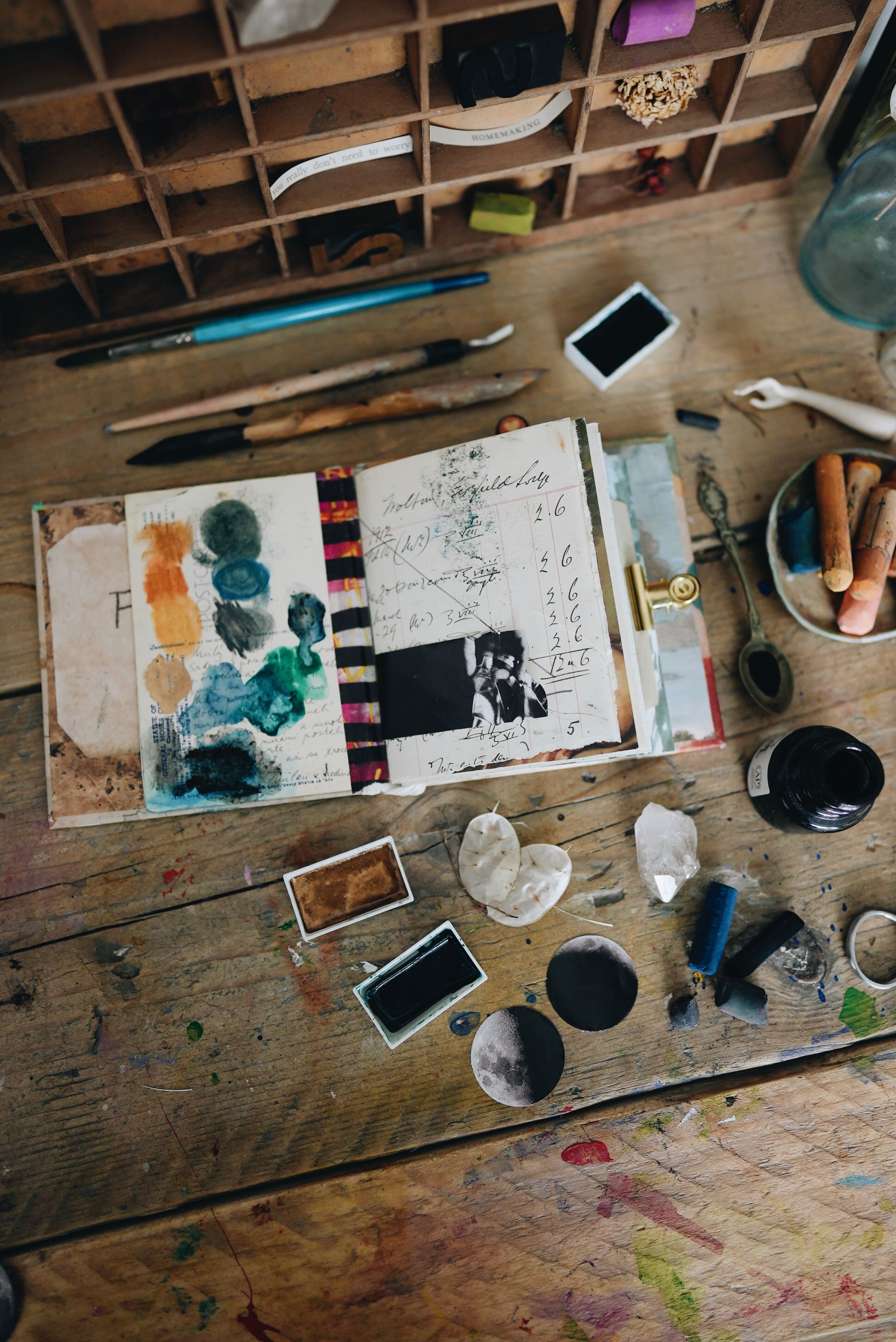 Join and you will be getting a little treat every day: an inspiring prompt in a video form from Kasia + a time-lapse clip of her art journaling process. The prompts are wide and versatile.
This is 20 days of daily mindful and intuitive art. This is your challenge to pay more attention to daily art making, mindfulness, self-care and having some pure fun in this hectic time.
Everyone is welcome, whatever your skill level is and whatever your preferred techniques are. Come and join right now and let's all meet together to make some art.
Why "Care December"?
In past this offering used to be called "Kasia's Advent Calendar". After three years we've decided to let it evolve and improve, which allowed us to create a more inspiring, holistic offering that is big on CARE and doesn't exclude anyone. On Care December this year:
We're tackling the real self-care, so no bath bombs and home spa, but the serious stuff - digging deep and improving the relationship we have with ourselves.
We're sending loving care to others by contributing to the fundraiser.
We're caring for our most precious relationships with others through the prompts in this offering.
and more...
Care December 2021 Fundraiser
*This course is free and everyone can join, but like with Kasia's Advent Calendars in previous years, we ask you to donate to our Charity Fundraiser.
Click here to donate now.
You can donate from anywhere in the world, whatever your currency. The Fundraiser shows the sum in GBP, if you donate in a different currency it will be automatically converted and added to the pot.
Here's the thing: Christmas is coming, but not for everyone. There are people who need our help and there's no better moment to give them support than in December. Let's send those in need a big, virtual hug. Whatever you can contribute counts, even just $5. Please click here to donate and then come back to this website and enrol yourself in this Care December offering. Let's make this fundraiser sack huge! Let's see how much we can raise through our love for art journaling. Share this website with others so they can contribute too!
If you feel like this year you're in need yourself and you can't contribute to the fundraiser, enrol in Care December for free anyway. We will make you feel loved and supported and we'll also make sure that you enter the New Year with a sense of calm and peace. But please share our Fundraiser website with your friends and family.
Click here to donate now.
Here's who we are raising money for this year:
Action Against Hunger is a global humanitarian organisation that takes decisive action against the causes and effects of hunger. In 2016, Action Against Hunger's global network helped over 14 million people in over 50 countries worldwide, saving the lives of malnourished children and providing communities with sustainable access to safe water and good nutrition.