What exactly is gesso? Are there different kinds?
What's the difference between artist and craft quality acrylics?
Are the expensive watercolours worth the price?
How to create an image transfer?
How to prevent sticky pages in your art journal?
Which paintbrushes should you use for each type of paint? 
These are just some of the questions that we're answering in this Studio Basics course. This is a knowledge packed learning experience, which will help you understand and enjoy your supplies.


You've seen some beautiful mixed-media art online.
You follow several artists and you'd really like to give it a go. Maybe you even have a few supplies already.
But how to use them? How to get these great results and not waste the paint? Where to start? You feel like you could play, but you also sense that there is some fundamental knowledge that you're missing.
If this sounds like you, then Studio Basics is our answer!
Studio Basics was created with mixed-media beginners in mind.
If you love learning and want to become a pro at understanding and using art supplies, then wait no longer, this course is for you.Come out of the dark and join the thriving community of mixed-media artists with appropriate skills and knowledge.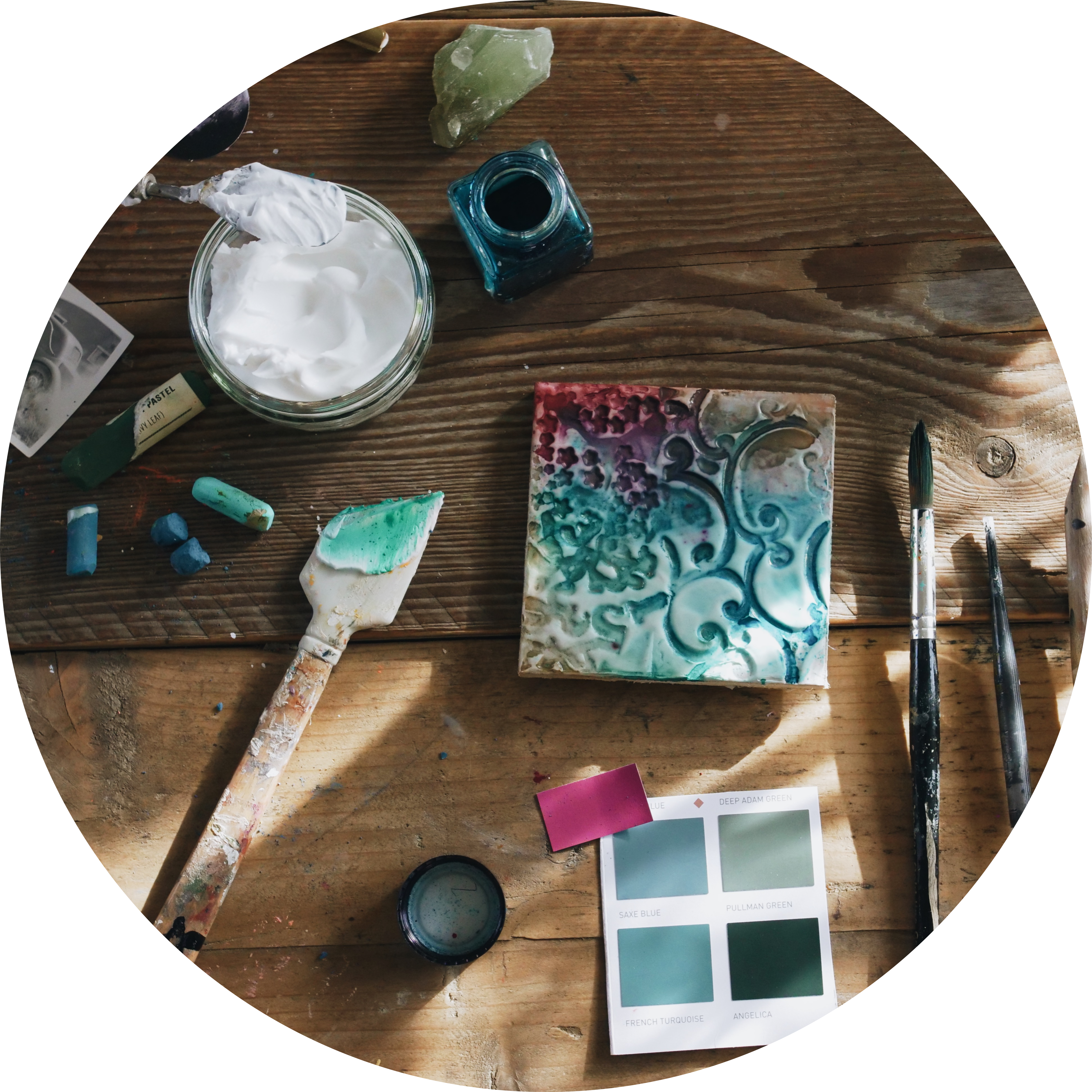 8+ hours of video content

Our videos are well edited and dynamic, so you don't have to watch the paint dry. All presented by Kasia Avery, streamable, fully downloadable and with life-time access.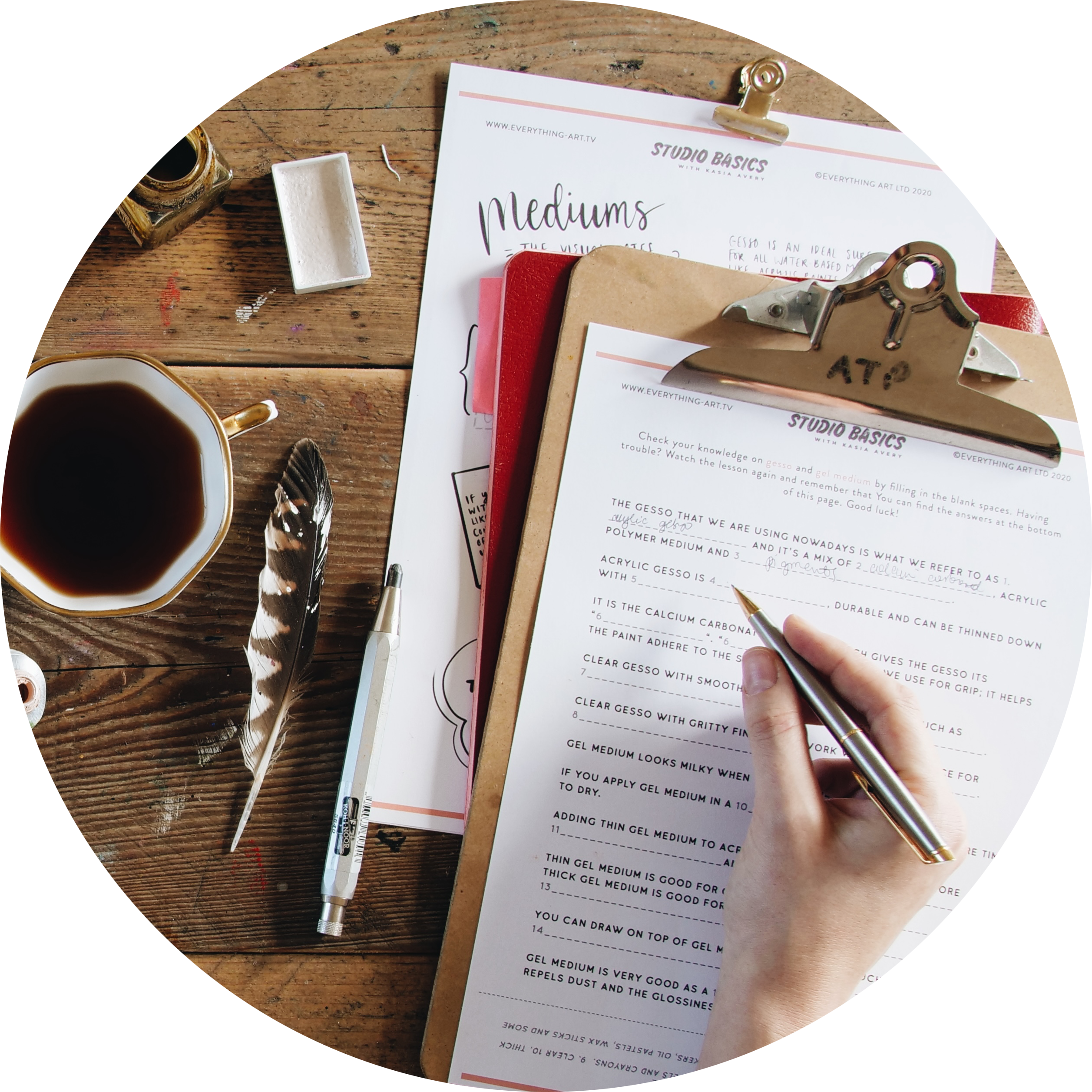 Printable learning materials

Visual notes, quizes and instructional PDFs to help you learn and remember so you can put your knowledge into action right away!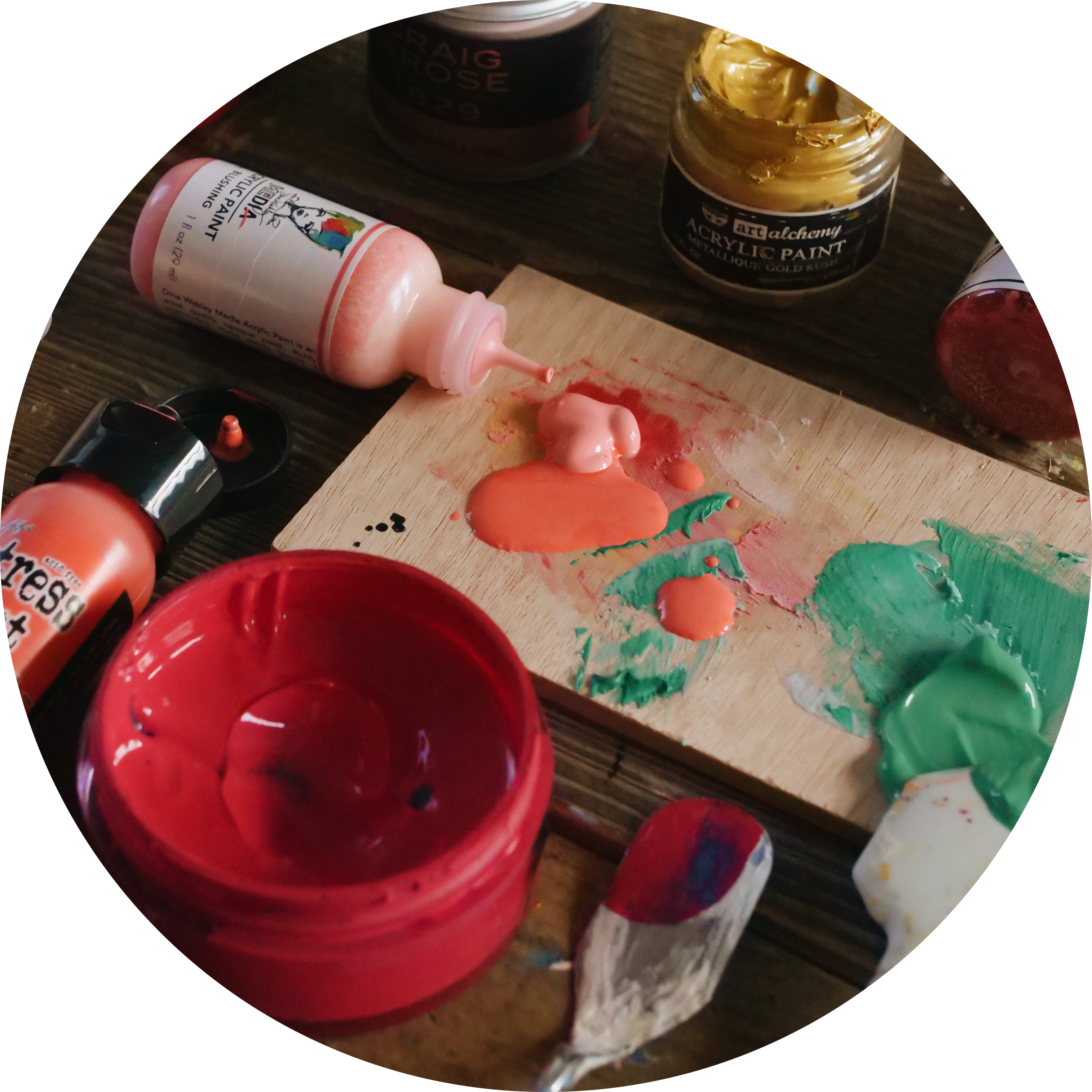 Learn AND play

We know that the quickest way to learn is by playing and that's why this course is packed with fun techniques, demos and tutorials.

Are you hungry for knowledge? Because I am!

My number one strength (according to Gallup test) is learning. And so I naturally spend a lot of time reading and deepening my knowledge on every subject I can get my hands on.
When I was working on creating this course I've spend hours (months really!) on gathering all the information about each art supply going through books, documentaries, articles and videos. I've put it all together so you can skip the search for good knowledge and get to the best part right away.
This is what you're getting:
I've selected the most important information to go into each lesson. The kind of information that is actually useful and will make a difference in the way that you use your supplies.

Everything is presented in a video format and each lesson is 40-60 mins long.
I've added demonstrations of using each supplies and quite a few fun techniques to get you experimenting.
I also asked my Instagram followers to send me their questions about each supply. These answers are included in the Q&A section in each lesson!
Printable visual notes

with each Studio Basics lesson and a fun quiz to make sure you're learning.
Last but not least, we've paired each supply lesson with a Wanderlust Book tutorial (originally published on Wanderlust 2022) where I show how to create a mixed-media piece using the techniques presented. You'll be getting access to all of that!
Printable visual notes with each Studio Basics lesson and a fun quiz to make sure you're learning.
Each Wanderlust Book lesson comes in a video format and you'll be also getting a detailed printable with instructions.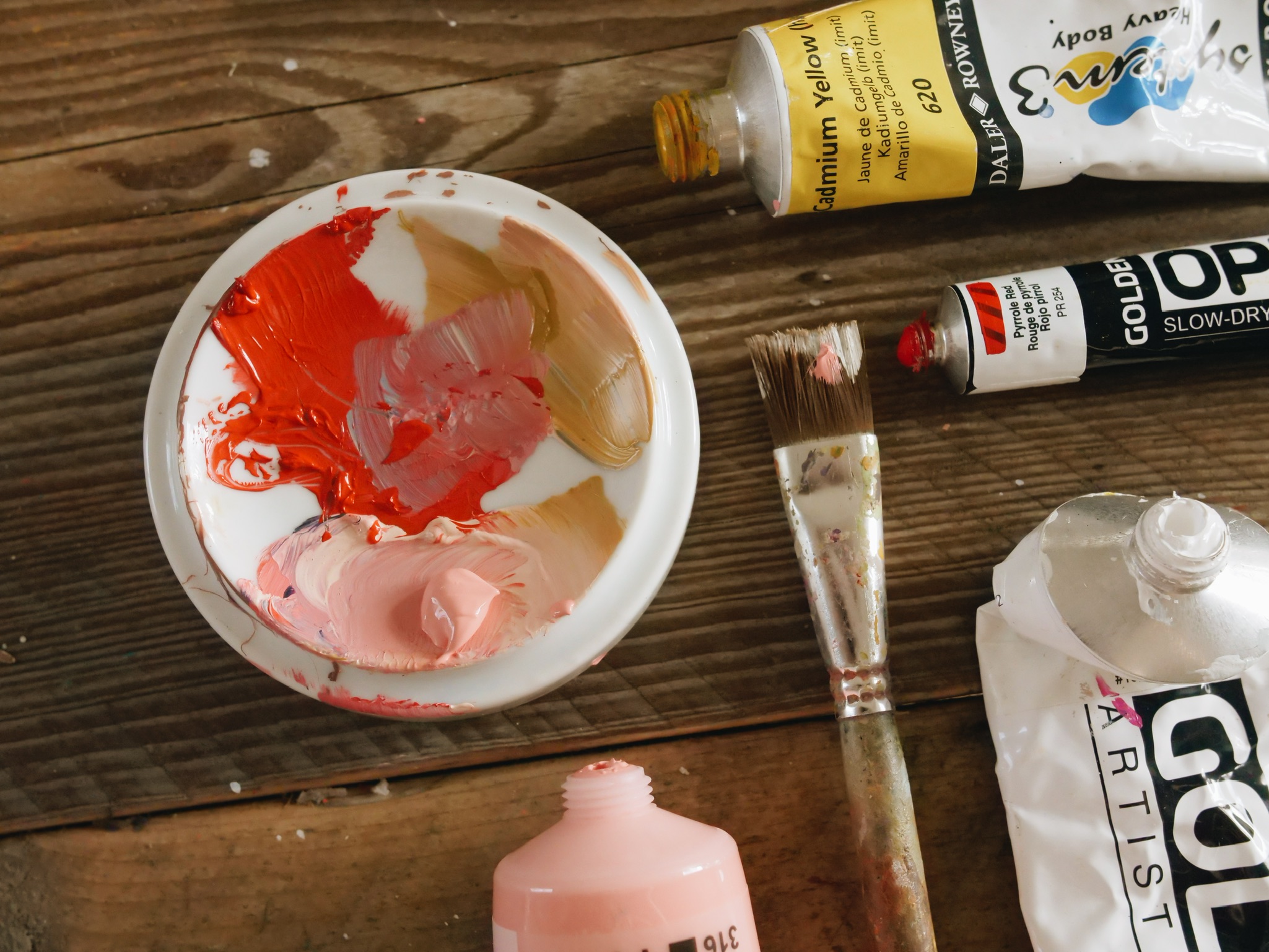 Supplies featured in Studio Basics:
Gesso
Gel medium
Modeling paste
Artist acrylics
Craft acrylics
Watercolours
Inks
Papers & Fabrics
Techniques featured in Studio Basics:
All the basic techniques of applying mediums and paints
Image transfer
Stenciling
Debossing
Adhering flat and dimensional elements
Glazing
Masking
Texturising
Stamping
Inking
Alcohol ink pouring
Blending
....and more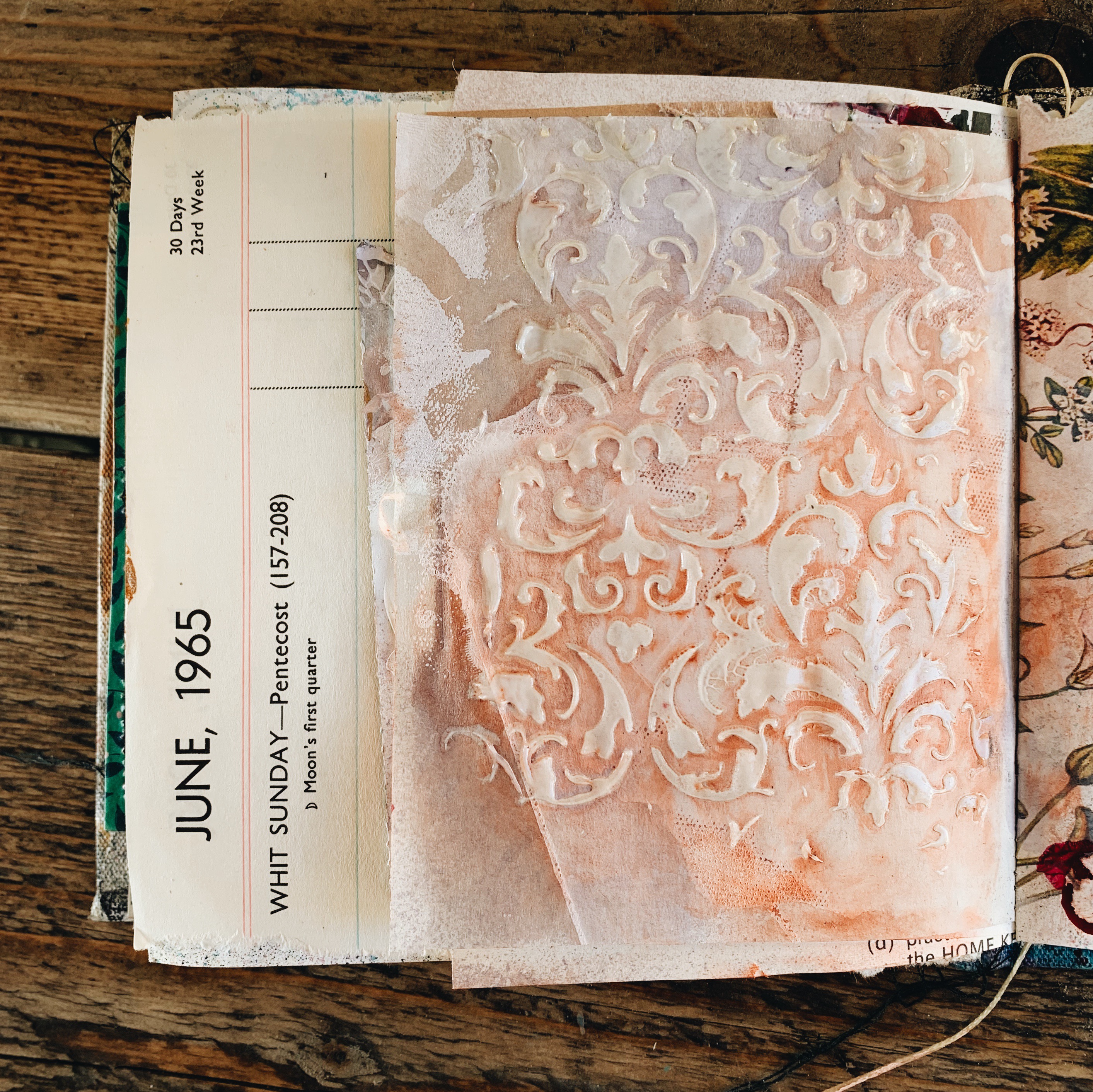 Is this course for you?
Yes, if you're eager to learn and love to explore. It's been created with mixed-media and art journaling beginners in mind, but it's also suitable for more experienced artists as it's full of in-depth knowledge and learning.
When does this course start?
As soon as you join you will get access to 10 lessons in this course. The remaining 4 (Inks and Papers) will be added later this year, in Autumn.(16th of September and 28th of October)
How long do I have access to the course?
How does lifetime access sound? After enrolling, you have unlimited access to this course for as long as you like - across any and all devices you own. You can also download all of the videos, so you can watch them even when you are offline.
What is your refund policy?
We would never want you to be unhappy! If you are unsatisfied with your purchase, contact us in the first 30 days and we will give you a full refund.


Do I have to buy lots of supplies to do the course?
We always recommend first watching the lessons and then deciding if you'd like to buy certain supplies. The basic supply list is available here.


Can I use my smartphone to watch the lessons?
Yes! Our website and classrooms work very well on tablets and smartphones.
I'm a member of Wanderlust 2022 last year. Should I join this?
No, this content was published on Wanderlust 2022. If you're a member you already have access to it.
Why is there tax added on top of the price?
As tax rates vary all over the world, adding tax on top of the price is the only way we can now continue to offer our classes on sale globally.
This has been further complicated by Brexit, and international clamp downs on online tax collection.
Sales tax is worked out and added to the cart if applicable on a country by country basis.
Important: Please don't purchase if you're a Wanderlust 2022 member (go to "My products" at the top to check). This content is part of your membership and you already have full access to it.

This course is available in a bundle!
If you fancy a year-long journey in mixed-media, get this course in a Wanderlust 2023 Beginner Edition bundle. You'll get full access to both courses - Wanderlust 2023 and Studio Basics at a lower price.
(Studio Basics full price is $49 USD, when purchased in a bundle it's $25 USD)
*local taxes may be applied at checkout