Hi there everyone! You probably know that we have recently moved. As I was sorting the endless boxes and drawers I realised that there are so many tools, products and accessories I like, so why not put it all together with other things that inspire us and share with you from time to time? Do you remember our "Everything Art Faves" series? It's back, but this time bigger and more varied. We will be sharing our favourites with you every three months.

Please note that the below list is not sponsored and isn't supposed to serve as an advert. This is a very personal selection of our own favourite things to do with art and living.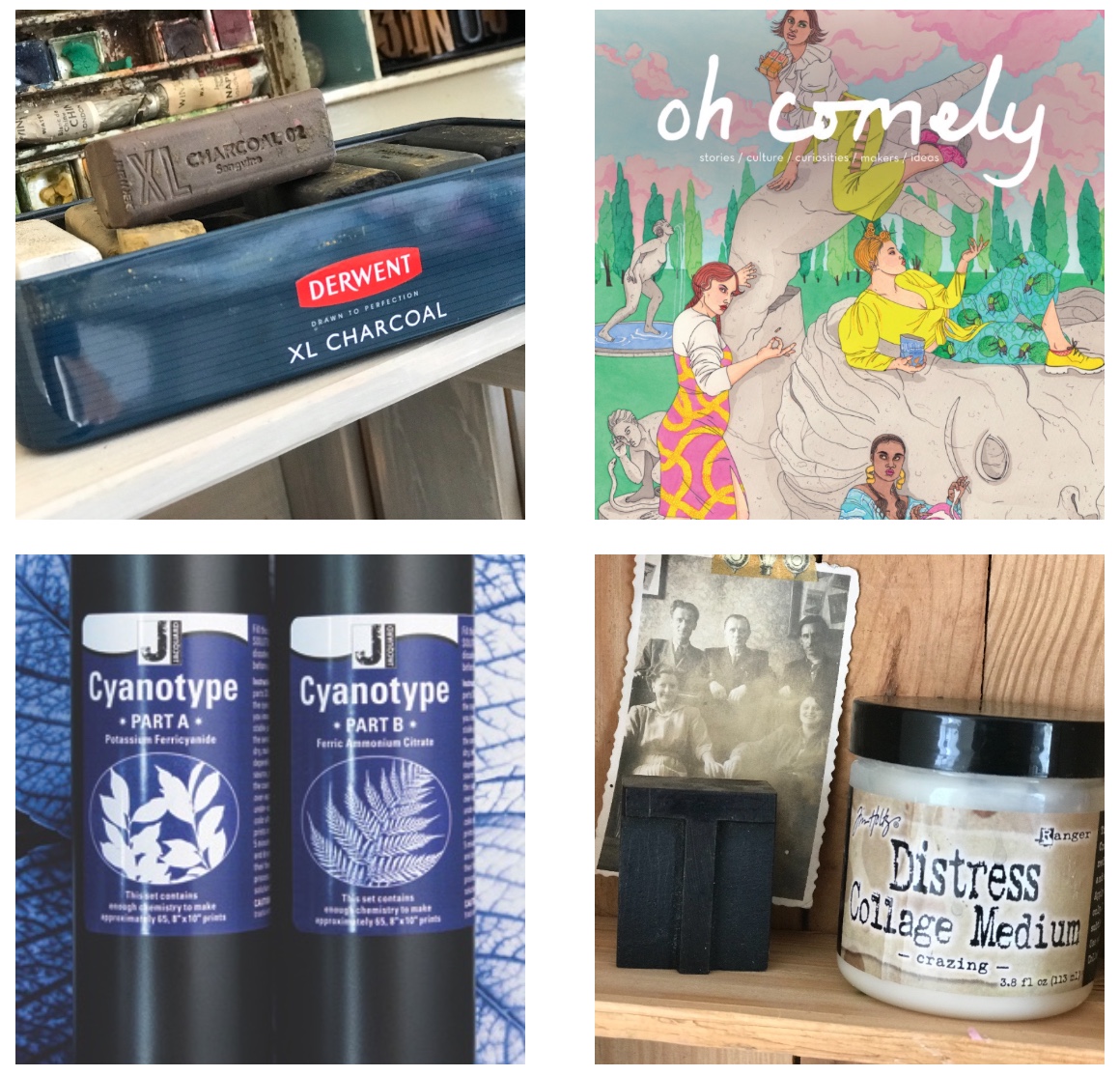 1. Derwent XL Charcoals are the most scrumptious charcoal sticks I've ever held. Their chunkiness and greatv quality allows me to really spread my wings and sketch big.
2.I'm not a magazine person but right before Christmas last year I accidentally discovered Oh Comely. Since them I am definitely one of their biggest fans!
3. My cyanotype kit recently makes my heart skip a beat. I love the indigo colour and I can't stop experimenting.
4. Distress Collage Medium Crazing is definitely my favourite "fancy" gel medium. I use it for texture and as a glue and I can't imagine my art journals without it now.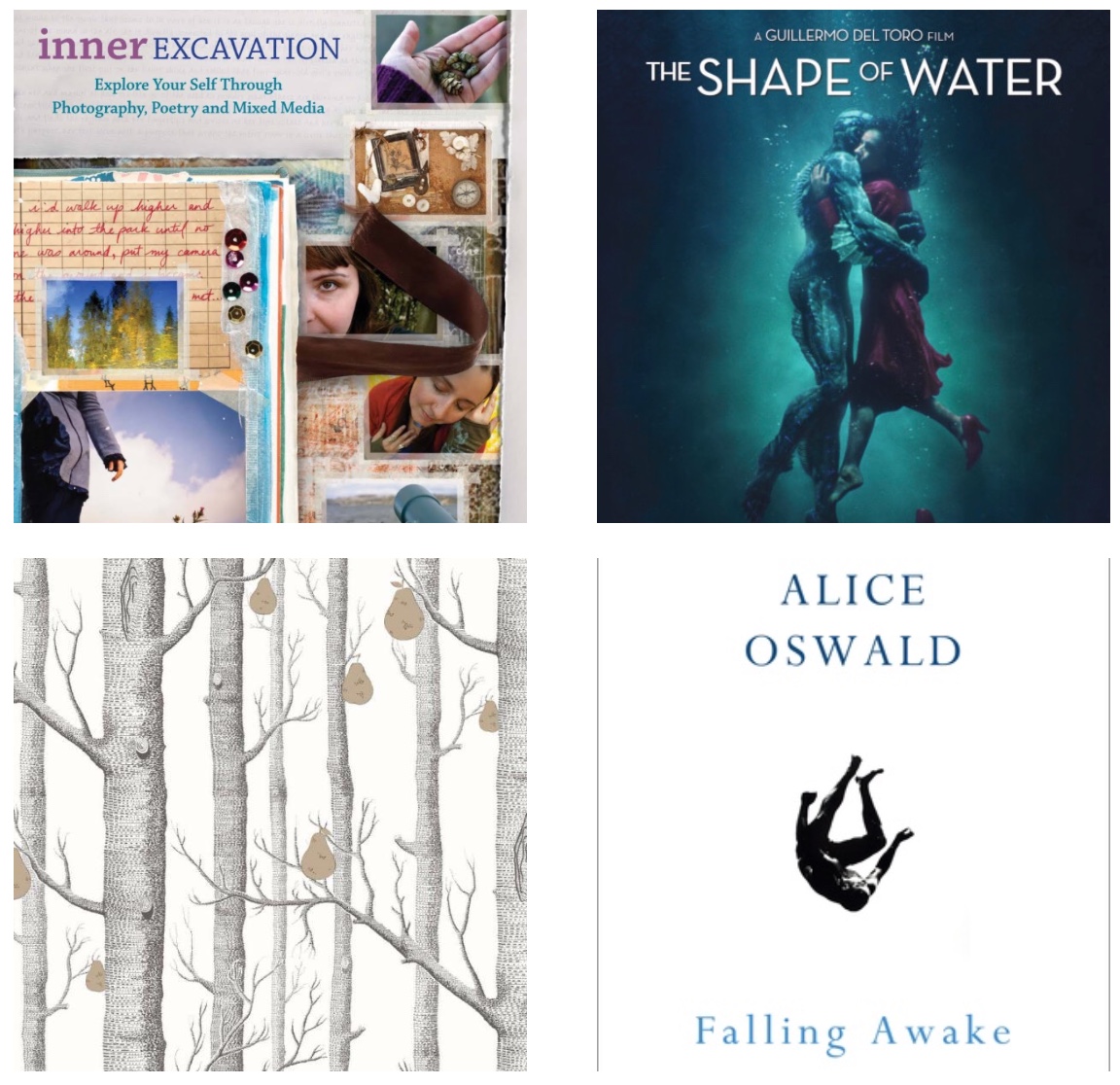 5. Inner Excavation book by Liz Lamoreux. I guess it's not everyone's cup of tea but to me it was very refreshing and interesting.
6.The Shape of Wateris visually beautiful and so is the story. Definitely a must-watch for creatives.
7.Cole & son wallpapers stole our heart, especially the Woods and Pears one. Easy to guess what we are going to have on one of the walls in our living room.
8. If you are anything like me and you like to indulge yourself in good poetry from time to time then you may like Falling Awake by Alice Oswald. I found it deeply inspiring.
Now what about you? What are your favourites this Summer? What books, supplies, artists inspire you? Why won't you share it on your own blog too? If you do, please don't forget to paste a link in the comments below - we are sure everyone would love to see!
Have a love evening!